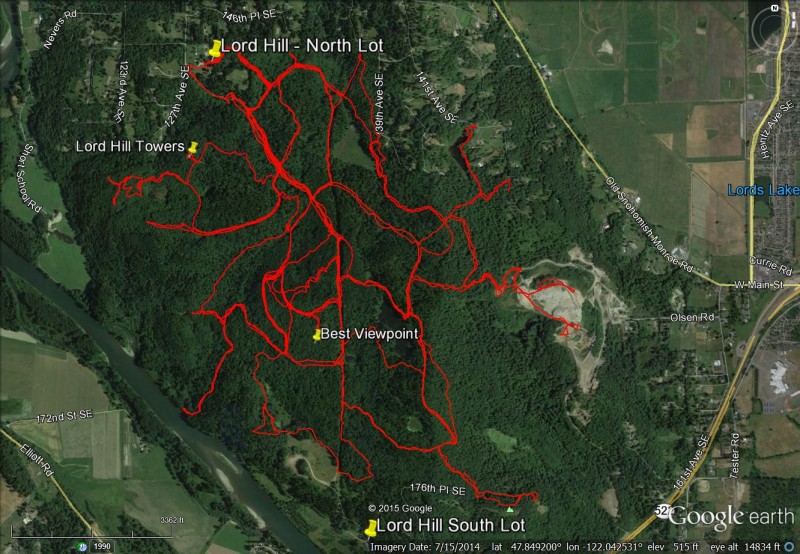 {tabs Info}
To pan/move the map: click/tap on it once, wait a moment, then pan/move as needed
Went up to the towers and then down the Springboards. Then I did some clearing of Meetcutter and finding a freshly fallen tree half way down (chainsaw folks see GPS/Picture). Then I went all the way down to the river and rode a ways down the riverbed since the river is so low from the dry season...
Submitted by tomvale on 09/04/18
Spent an evening riding to the towers, and then doing the Springboards, Meetcutter, Goldeneye, Wishbone, Redline, the summit, and then returned along the pond trails. The new trail contours on Goldeneye and a repair of its long, sweeping, left turn were great additions to the ride. The skies were...
Submitted by tomvale on 04/28/18