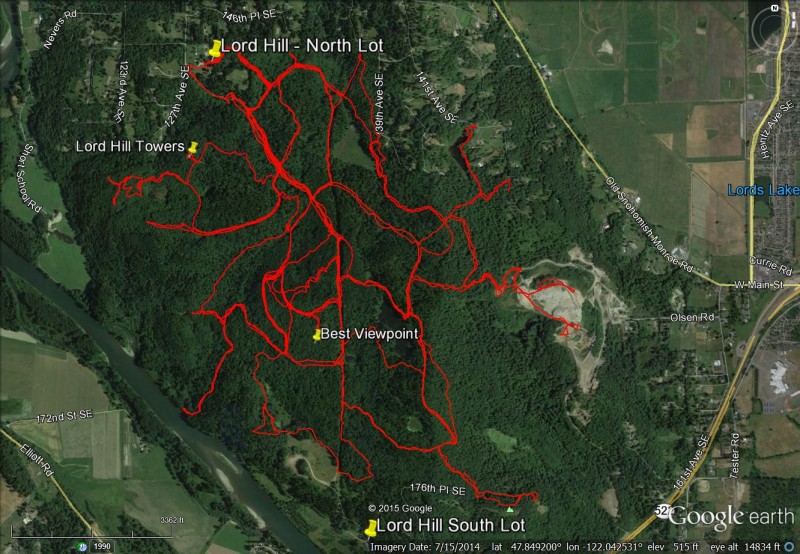 {tabs Info}
I went up north to try the Blanchard Forest again but the forest road, and probably parking lots, still had too much snow. The trails probably too. Came back to Everett/Snohomish and did Lord Hill. The snowfall has broke off a ton of limbs on the trails and toppled a few weak trees. Chainsaw need...
Submitted by tomvale on 01/19/20
Was able to squeeze in a run up to the towers and then came down the Springboards, and finally over to do Goldeneye, and Wishbone. There were a few puddles, but much better drainage is happening on the trails. There is 4" of snow there by now at the time of this report. GPS Track and pictur...
Submitted by tomvale on 01/12/20