Evergreen USFS Sawyer Certification Program
Our Evergreen volunteer sawyers are committed to safely maintaining our biking trails, stewardship of our natural resources and respect towards our communities.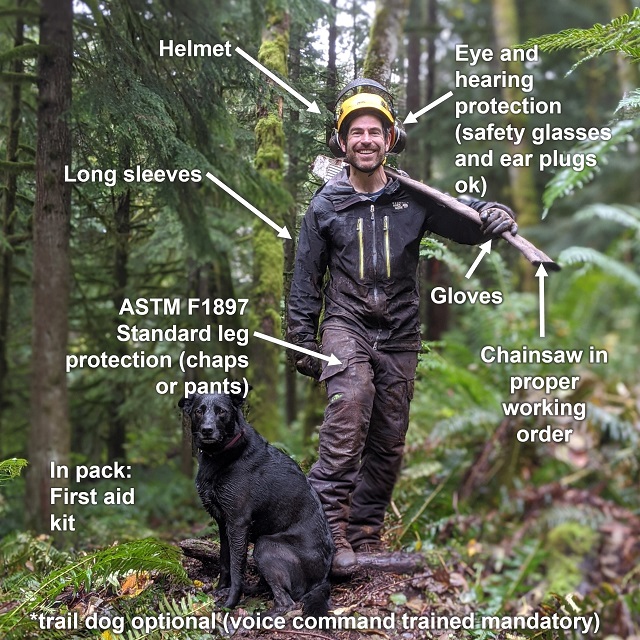 Properly Outfitted Sawyer
Evergreen's sawyer certification program trains and certifies volunteers in the specialty task of using motorized equipment for the management of our bike trails.
Using power tools is strictly managed by the Department of Natural Resources and the US Forest Service. Only United States Department of Agriculture (USDA) certified sawyers are authorised to operate these tools on Evergreen managed trails. EMBA sawyers must follow safety standards set by WA's DNR, King County, USFS, OSHA, and the Industrial Fire Precaution Levels.
Tree Down!
How to report a downed tree on an Evergreen/DNR MTB trail.
Provide the best info possible - the more info, the faster it will be addressed! Photos are best. Size of tree and exact location on trail (screenshot of map) and trail name. The sawyers need to identify the jurisdiction of the trail, bring the right tools and plan for the approach… saw equipment is heavy!
Option 1 - Facebook:
Please report it on the PNW Mountain Biker group, and either tag the appropriate Evergreen chapter for the location, or if you personally know an Evergreen sawyer, tag us!
Option 2 - Email:
Please email the sawyer crew.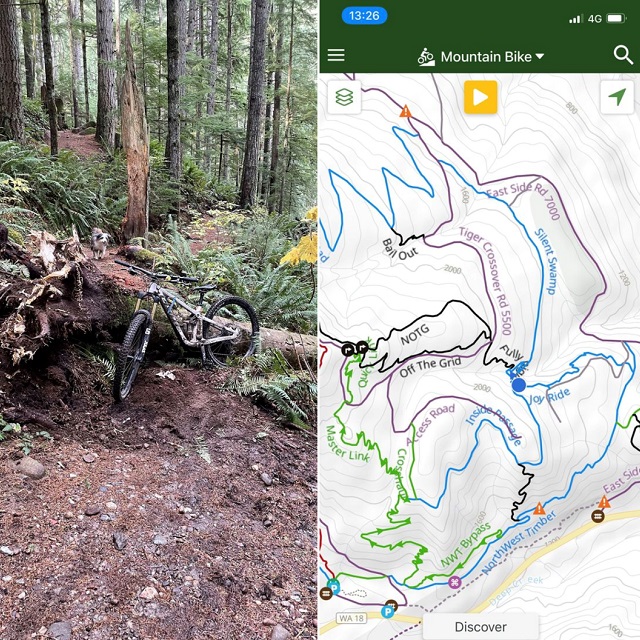 Join the Evergreen Sawyer Crew!
Love doing trail work and want to be part of the sawyer brigade? If you are interested in getting certified, you must be an active EMBA member and maintain a current certification in First Aid.
Len Francies
The program's founding member, Len Francies, was the key driver creating a collaboration between Evergreen MTB and the BackCountry Horsemen of Washington. The sawyer program currently operates wholly under the auspice of the BCHW.
Thanks to Len, an avid mountain biker and passionate Evergreen volunteer, we are able to keep an active crew of sawyers to keep the trails cleared swiftly and safely.