As a member-based nonprofit we rely heavily on the financial support of Donors, Sponsors and Grantors to achieve our mission. Our funding partners provide direct financial support allowing us to focus on advocacy, trail building, maintenance, and building the mountain bike community in Washington and beyond.
Read on for info about the different ways you can support and partner with Evergreen.
Donations, Sponsorships or Grants
Select a support path to best fit the outcomes you are trying to achieve.
We can work with you to tailor your support in many ways, take a look at the options below then get in touch by clicking the link at the bottom of the page.
Donations
Donations are a purely benevolent act.
You provide funds, services, product, or a combination to help Evergreen achieve success in our work. That's it, you value our expertise as trail builders, community educators, and advocates want to see our work continue.
You will receive a thank you and recognition as part of our overall donor appreciation program.
Sponsorships
Sponsorships are an exchange of funds, services, or product for exposure.
Sponsors choose to participate at a given dollar value level, in exchange for exposure and a more direct connection to Evergreen's membership, mission, or events.
Generally, an annually renewing agreement between the Sponsor and Evergreen, with a minimum cash donation value.
Grants
Grants are a limited set of funds applied to a specific project or program.
The Grantor defines specific use guidelines; funds are generally applied to a specific program, or project that aligns with what your company is trying to achieve (e.g. getting more kids on bikes).
Grantors will be acknowledged on project pages, newsletters, blog postings, as outlined in the grant agreement.
In-Kind Donations
Equipment, Product or Services in lieu of cash* — We are happy to work with your company and will accept each of these as part of a grant, sponsorship, or donation. Any non-cash offering should be in a form that will do one of the following:
reduce our project/program/event expenses
replace, renew, or expand our existing resources
increase our capacity (technology, staffing, equipment)
be used to generate additional fundraising dollars
* Considerations will be taken as to the value assigned to each, and applied to the Grant, Sponsorship or Donation appropriately.
Stoke our Membership*
Build the stoke for your brand and Evergreen's work by providing special benefits or discounts to Evergreen members.
Brand discounts or special offers are a powerful incentive for aquiring and keeping members. If you can offer a discount or special deal on a product or service that would be of interest to mountain bikers, please do get in touch. We will add your company to our Member Benefits Page (in development) and promote your special deal to our 60,000+ followers.
*Membership stoke opportunities are limited to existing donors, sponsors or grantors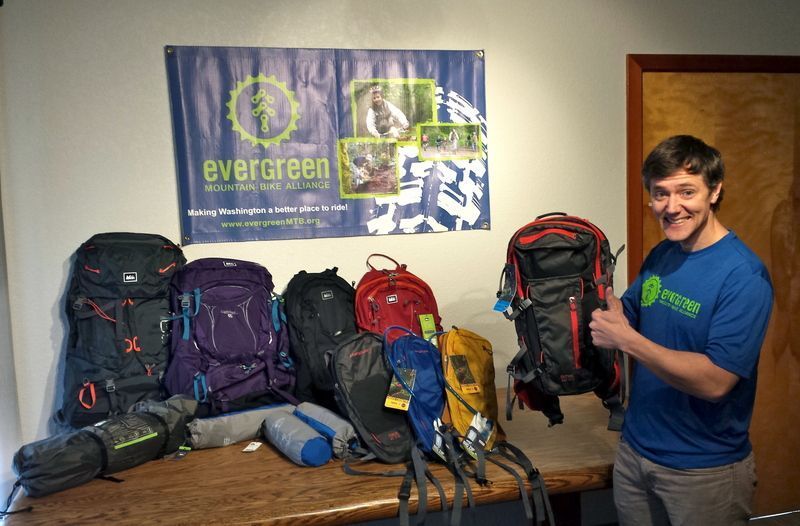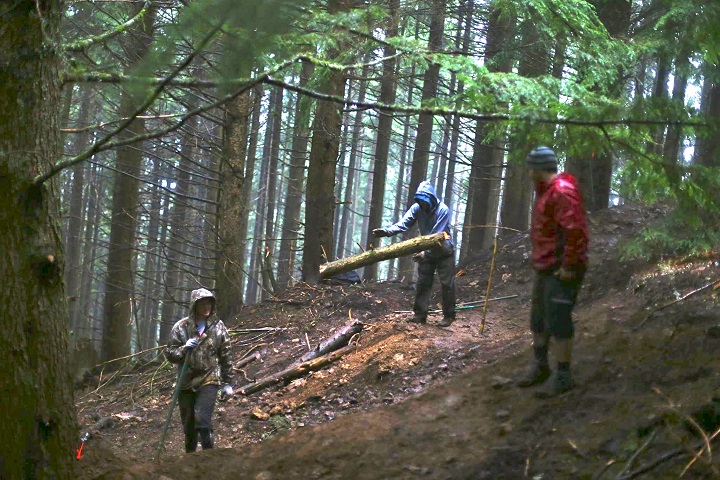 Sponsor a Trail Work Party
This is the best way to get your brand in front of real people! Companies who sponsor a trail work party can work hand in hand with our members and supporters to build and maintain trails. Trail Work sponsors bring the "Party" to the day with prizes, a BBQ, or refreshments to encourage maximum volunteer participation, and company stoke.
Surprise Us
Do you have a unique idea for a way you can support Evergreen? Do you have a venue we could use for events? Or another idea for offering ongoing support? We are all ears and always looking for ways to partner with other companies and organizations in our community and beyond.