Blog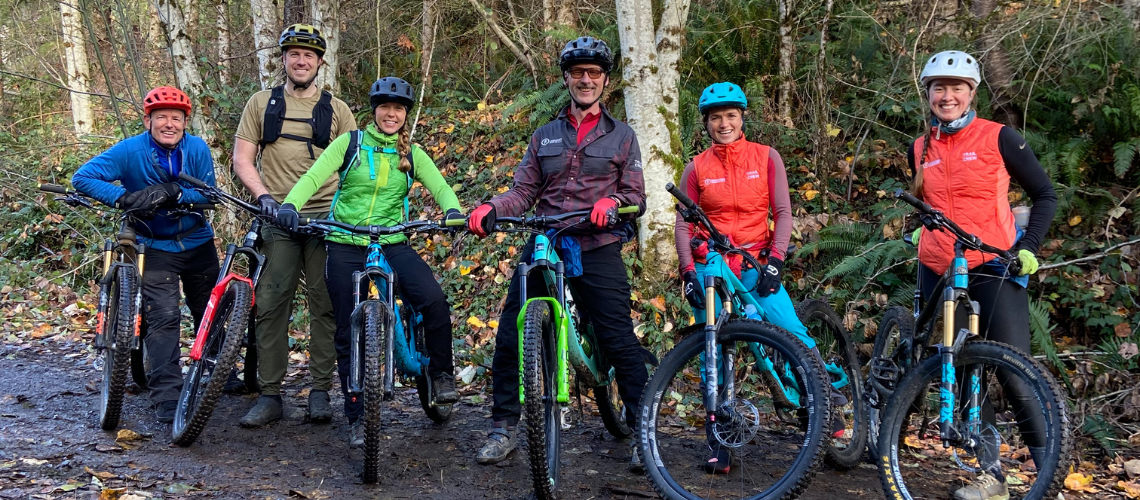 25 | Feb | '22
Patrick Walker
More Great Trails - More Great People: New Hires and Promotions.
Your small, scrappy, trusty, professional and passionate Evergreen Team is getting bigger and better!
In 1989, we started with an all-volunteer crew and operated for a long time before hiring our first (part-time) employee and Executive Director, Justin Vanderpol in 2004. Justin then hired our first-ever staff trail builder, Mike Westra, forgoing half of his salary so Evergreen could afford to bring Mike on board!
Fast forward 18 years to today, and we're happy to say "Welcome and Congrats!!" to our expanding and evolving team. From our humble all-volunteer beginnings in 1989, we now employ nearly 100 staff in mid-summer, serving the whole state and supported by over 9,000 members - how amazing is that?
Read on to see who and what is new, and check out our whole team on the "Our Team" page, please reach out to each to help them celebrate their growth and new careers with Evergreen: