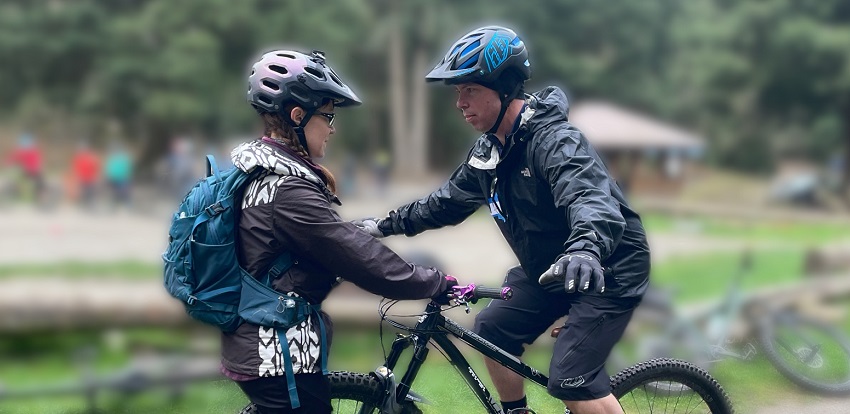 Evergreen offers private lessons around the state for new to experienced riders, ages 7 and up.
Our seasoned coaches will strive to give you a personal experience that will progress your riding in a positive and exciting environment. Standard lessons run for two hours, and will be focused on foundational skills, assessment of your riding and specific skills you're looking to improve. Whether you're just getting started, or are ready to make the next step in advancing skills in the air, around corners or over steep roots, our highly trained coaches are excited and ready to work with you!
Lessons are available based on staff availability and cannot be booked sooner than 2 weeks in advance. Up to three additional individuals may be added for an additional fee.
Offerings
Lesson offerings differ by region
Pricing
No. of
Participants
Member
2 hrs*
Non-Member
2 hrs*
1
$120
$140
2
$160
$180
3
$200
$220
4
$240
$260
*Please note: A third hour can be purchased - we recommend 2 hours for 1-2 participants and 3 hours for 3-4 participants.