Evergreen Needs Your Help - Volunteer Today!
As a small nonprofit, we have very few paid employees. That means that much of the work we do is done by volunteers. We are always looking for people to help us out in a wide variety of capacities both in the office and on the trails. Some of our volunteer work is event-based and some is ongoing.
Attend a Trail Work party
We have trail work parties happening statewide almost every week. Everyone is welcome regardless of age, experience or fitness level. Bring your friends and family - and a willingness to get dirty - and we'll supply the tools and know-how. Visit our trail work party calendar to find an upcoming work party near you. Or schedule a private work party for your group, club or coworkers with our Volunteer Program Coordinator ().
Upcoming Trail Work Parties
Become an Evergreen Instructor
Do you love to ride, and want to share your passion for mountain biking with others? Evergreen Mountain Bike Alliance is always seeking new instructors to help teach in the Education program. All Evergreen instructors are certified by our talented trainers to give top-notch lessons from basic skills to advanced techniques and are supported by our dedicated group of volunteers. if you are interested in becoming an instructor or would like some more information, please contact .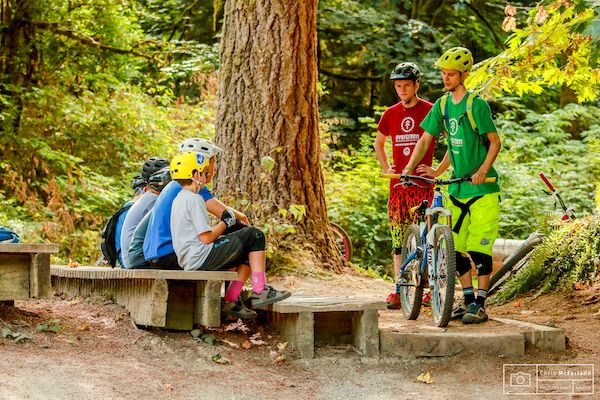 Photo by Chris McFarland