Build Mountain Biking's Future - Join Us!
Volunteers are truly the heros of mountain biking in Washington and at the heart of Evergreen's mission. Your time as a volunteer makes you a central part of your community, it's also a blast! Volunteering on the trails, in the office, at an event, or on your chapter's board is a fool-proof way to make new friends.
We have volunteer opportunities for everyone, regardless of prior experience, age, or fitness level. If you have questions or concerns, please feel free to reach out.
"Moving from the UK to Seattle I knew I wanted to ride bikes a lot. My second weekend in Seattle I signed up for my first trail building event. . . 5 years later I'm still friends with people I met that weekend!" - Peter, Trail Volunteer and Instructor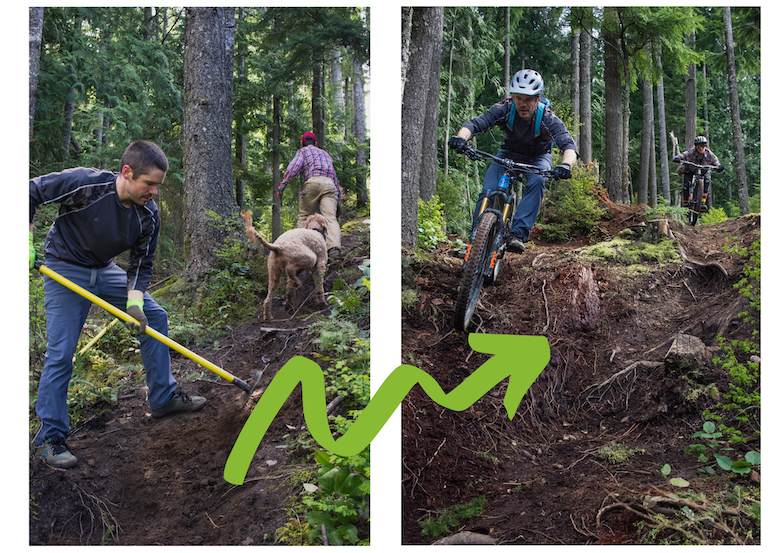 Attend a Trail Work Party
When you build trail, you're building the future of our sport. At an Evergreen work party you get to see (and ride) the impact that your work has in a tangible way. Just like riding, trail building is fun, and we always make sure to have a good time. Work parties are as much a social event as they are about digging, so bring along your friends and family.
We'll supply the tools and know-how, just come prepared to get your hands dirty!
Want to organize a work party for your group or work on a specific trail? We'll help you set up an awesome work party. Reach out to Bobby here, and we'll get you set up!
Join an Upcoming Trail Work Party
Sponsor a Work Party
Sponsoring an Evergreen work party is a great way for your company to show good will and so something exciting in your community. It's also a great opportunity to connect with thousands of Evergreen members statewide.
Click here to learn more about sponsoring an Evergreen work party.
"Early in my biking experience I got to ride a lot in other communities, states, and countries, and I realized just how lucky we are to have Evergreen. . . the value of volunteering for me comes from an opportunity to share my love of this sport and to see so many people discover the joy of having fun on two wheels" - Galyn, Evergreen Instructor

Become an Evergreen Instructor
As an Evergreen instructor, you get to shape the direction of your community and share your passion for mountain biking with others.
Whether you're teaching the foundations to beginners or helping advanced riders get dialed on technical descents, volunteer instructors are at the center of their communities around the state.
The instructor team is made up of a top-notch group of folks. You'll be sure to make new friends along the way!
All Evergreen instructors are certified by our skilled trainers to teach top-notch lessons. If you're interested in becoming an Evergreen instructor or would like more information, please contact us at Clincs@evergreenmtb.org.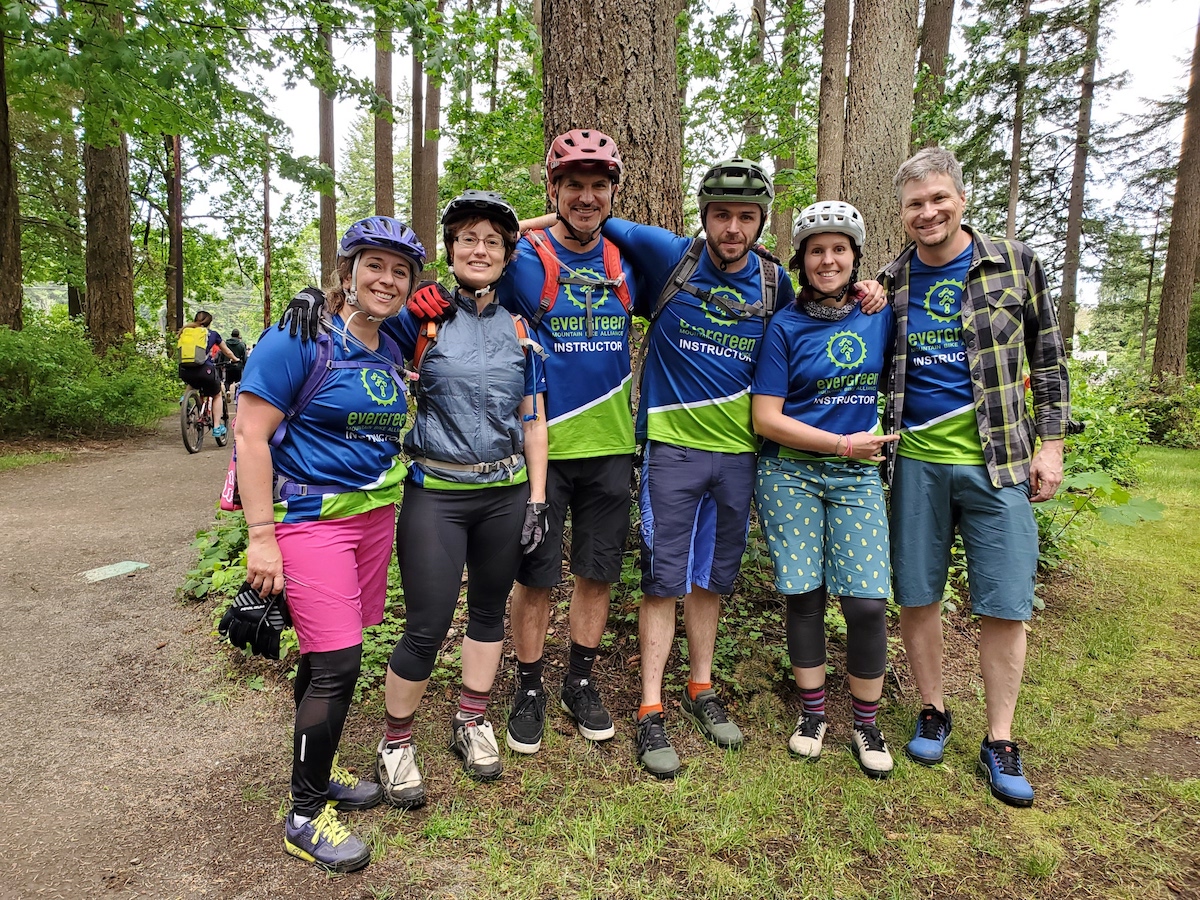 Help mountain biking thrive, join us!