River Impressive Just After the Crest
The rains up North finished up about 9am this morning so a buddy and I drove the long way to Lord Hill since the road from Snohomish was closed due to the river level. We went up to the Towers, did the Springboards, Meetcutter, and then down to the river to see the river just a few hours after the crest. Everything in the mountains between I-90 and Highway 2 flows by the shoreline in the picture above.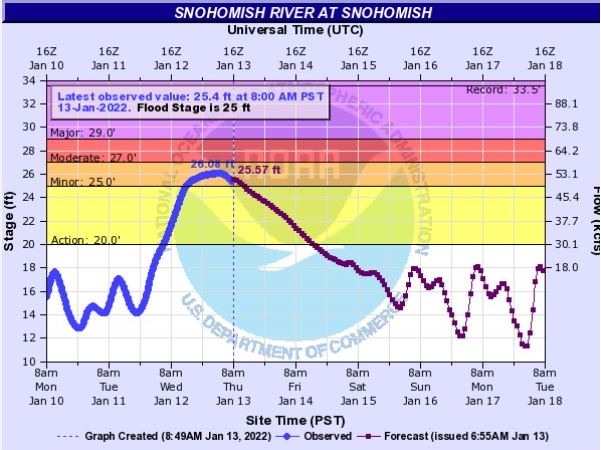 The trails had a little mud in spots but not too much and all were fun to run today. The wet roots also added some slips but it was a good day. Goldeneye is now clear of the log piles previously added as 'up and over' features, and Wishbone and Ewe Tube were great runs also. We got pretty muddy but this coming weekend is a good weekend to take advantage of! Come and enjoy the Hill!
GPS Track and pictures are here.
Submitted by tomvale on 01/13/2022