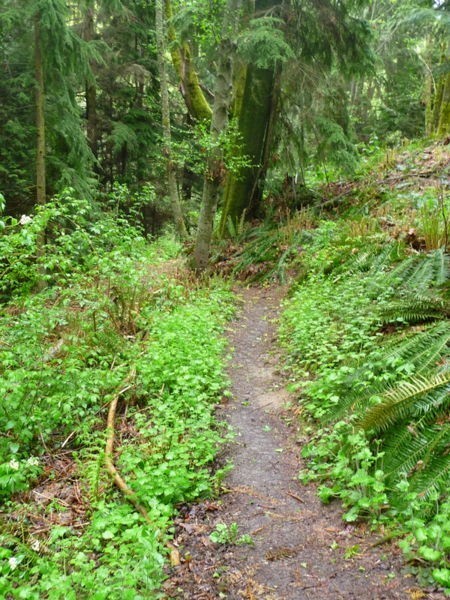 Info
This is fun little area with some nice flowy singletrack. You can ride these trail in any number of loops so explore around and find your perfect loop.
There are trails on both sides of the Gulch. The west side has a long windy trail around the top of the plateau (called the Plateau Trail, coincidentally enough) that is fairly flat, with lots of nice roots, some logs, etc. There are also trails terraced into the west hillside, as well as several steeper hillclimbs. The east side is mostly climbing trails with a bit of up/down like Boys to Men, the Vibe, and Fifedom. There are also some stunts and jumps scattered between several areas on both sides of the tracks.
There is usually a weekly training ride here (Gulches and Brew) which features a lot of climbing. The day of the week and time varies, check the Evergreen calendar.
From a Ride Report posted by Bronco: the property west of the Railroad is now owned by the City of Mukilteo. They conducted some public meetings earlier this year and taken the position that it is illegal for unauthorized individuals (non-city personnel) to perform any type of maintenance and encouraged others to call the Police if they see anyone performing work. Also, they had a contractor remove the jumps due to conflict with their grant language (and massive amounts of political pressure).