Orion and Mukraker in Great Shape
My trusty Subaru steed got a full blown, family, detailing this past weekend to rid it of the 10 years and 220,000 miles of mountain biking and commuting it has endured before handing it off to my daughter in a couple days. You might say it got a "sex change" with all the "new car smell" soaps they used. Because of that, no trailhead trips, or bikes, or sweat, are now allowed in it. So I took the gravel bike from the garage right on to the road and went to Mukilteo. I entered the Gulch from the top of Boyz and did Orion and then Mukraker for a fun and challenging ride on thinner tires and no dropper. Orion was a little dusty near the bottom but other than that the trails were in wonderful shape. Once at the bottom I rode to the Everett Marina for lunch at Scuttlebutt and then down to Snohomish before heading back home.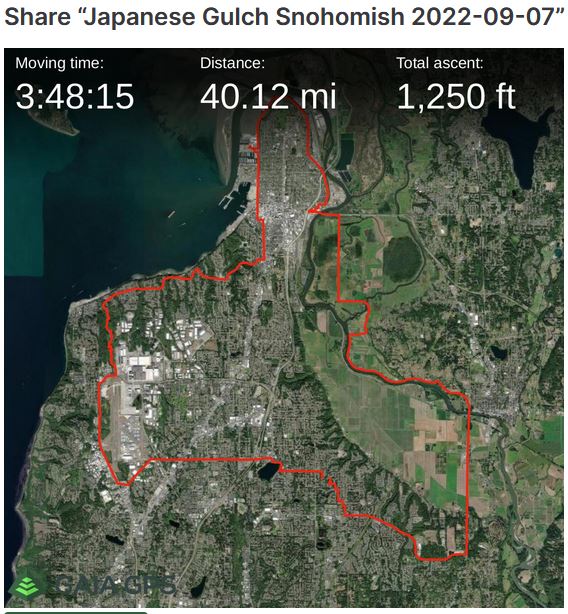 It was a wonderful 40 miles and my last ride before I drive the car to Alabama for her college year.
Submitted by tomvale on 09/08/2022