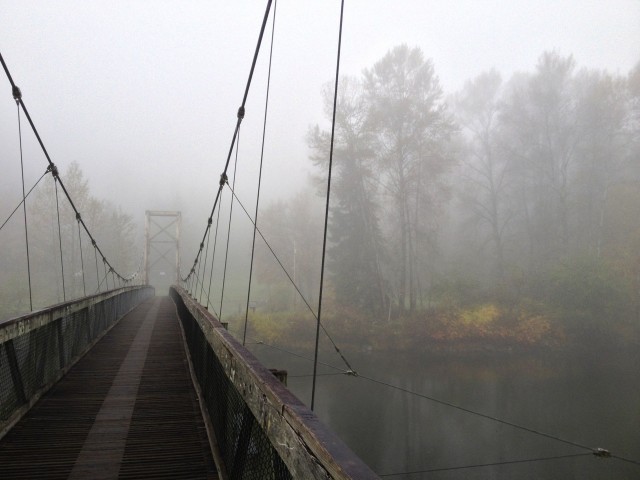 Please note: The Burn trail ends abruptly due to logging.
Info
The first trail to the actual trail system is called IAB (It's A Bitch). IAB does live up to its name as you Bike/Hike 1 mile and gain 500ft, but once at the top there is no more big climbs, the trails are all rolling fun, technical. There are a few great views of the Snoqualmie Valley from up top at Tolt, but most of the trails are classic western Washington lowland forests - ferns, cedar, fir, roots, etc.
Photos
Videos
Trail Status
Ride Reports
Went there to check out the trails and to see the clear cutting firsthand. There is still plenty for you to ride and take advantage of, and no reason to avoid the park if you were doing that. I only had time to do the North half of the park and so the South will be saved for my next visit. This p...
Haven't been there in 14 months and the last ride report was October.
Anybody ridden there lately?
This is just an update on trails that no longer exsist because of the clear cutting at Told McDonald. This is not a comprehensive list but reflects what I found when trying to ride my favorite loop. Most of the center section of trails between the North Rd and South Rd. are gone Here a...
Rode these trails for the first time Sunday. These trails here were a twisty tight mass of rooty goodness. Not as technical as Cuss Hollow at Duthie but still quite enjoyable. IAB is very aptly named; definitely a work out getting up. To me this place has a strong forest woods f...
Passing on the information that the trails in the center section are interuppted by logging. The Burn apruptly stops in a newly logged area. Sad day...
Road Tolt MacDonald today. Nice ride. First time riding here. Per advisement road the perimiter roads first - got a feel for the layout. Yes, IAB is tough, but not too bad in terms of grunt. I was able to ride about 2/3rds of it. So... what is up with the danger tape markers across certain trails...