Blog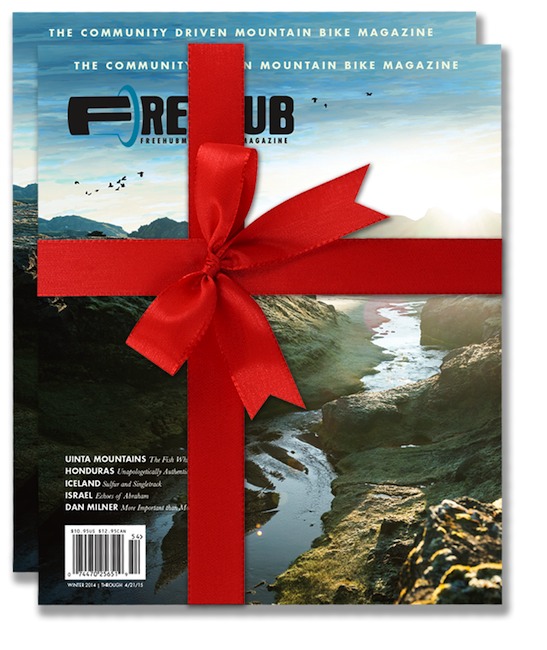 12 | Dec | '14
Bryan Rivard
If you're a fan of big, fat, glossy, photographic gorgeousness, then be sure to take advantage of the latest deal for Evergreen members from our parter Freehub Magazine!
Bellingham-based Freehub Magazine covers local, national and international riding, in a beautiful, vivid style that should make any local swell with pride. And they've donated time, money and ad space to help support our events and get the word out about what we do.
The fine folks at Freehub have put together a special offer, so check it out:
"Give and you shall receive" is our mantra this month at Freehub Magazine and we are taking it literally, like literally literally.
This month when you purchase a one-year subscription, you can send a second gift subscription FREE!
So buy one for yourself and send one to a friend. Or buy one for a friend and send the second one to a different friend. Or buy two for yourself so you have a spare copy lying around for that friend that always steals yours off your coffee table.
Take advantage of this special holiday offer today (click here) and give the gift of a year-round, coffee-table quality publication.
And in appreciation of their dedication and hard work, we are still offering all Evergreen members 40% OFF their own ONE-YEAR subscription.
Regularly $34.95 USA | NOW Just $21.95
Click here to get your Evergreen Member subscription at 40% OFF!