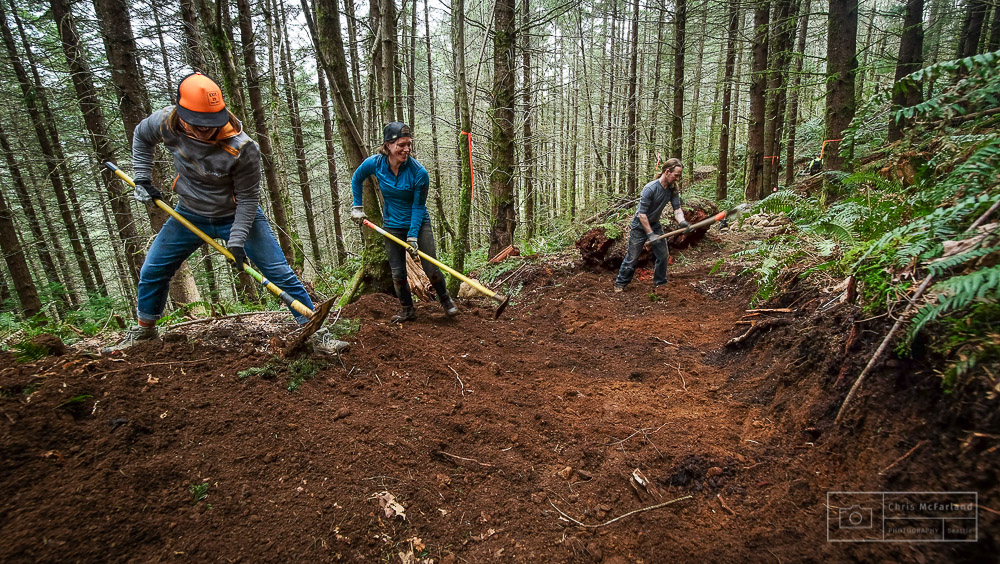 Come join us for a Pre-Christmas Maintenance Work Party! Burn off those holiday calories with some good ol' fashioned dirt work.
OTG has lots of failing drains that need clearing and we'll address some of the optional lines that have been ridden in. There will be an open debate on how to handle theses lines, so if you comment about it on Facebook, now's your time to get out and put your dirt where your mouth is!
We'll meet at 9am on Sunday December 22nd and work until 2pm or longer if the entire group is wanting to do so.
Where to Meet (VERY IMPORTANT):
Meet at the lower east gate NOT the regular Tiger lot. Follow Link for directions: Tiger Mountain 7000 rd. Gate. We will meet here and drive through the gate to the worksite.
Driving directions: From I-90 head toward the East Tiger Summit parking lot on Hwy 18. The turn-out is 6/10's of a mile after the beginning of the passing lane as you are heading from I90 toward the Summit. It comes up quick. We'll meet at the gate and carpool up to the work site. We have to be on time and lock the gate behind us, so please show up early and be ready to go by the start time.
What to Bring:
-A willingness to get dirty!
-Sturdy Footwear (boots reccomended)
-Backpack with water and snacks
-Work gloves if you have them
-Bike and Riding gear if you'd like to ride afterwards
-Favorite trail tool if you have one
What Evergreen Will Provide:
-Tools
-Work Gloves
-Clif Bars
-A good time!
For any questions/comments/etc. email g or call/text Cody Olsen at (509) 630 0702