Community Appreciation Party
11/11/2017, 6:00 pm - 9:00 pm

Work Parties
leem45

Wow—2017 was a great year to be a mountain biker in the Pacific Northwest. We had our biggest year of trail openings to date thanks to years of support from our donors, partners, staff, and of course dedicated volunteers. Now it's time to Celebrate! Join us Saturday, November 11th, for a group ride at Tokul at 1 pm and an after party at Gerks Ski and Cycle's new location in Issaquah from 6 to 9 pm.
Preparty Group Ride
Evergreen Staff will be meeting to ride at Fall City Lot for a group ride at Tokul at 1:00 pm. We will be splitting up into Intermediate and Expert groups in the parking lot then heading out to Tokul East and Tokul West. All are welcome!
Questions? Contact Dan Bassett, at dan@evergreenmtb.org.
Community Appreciation Party
This year we are combining our Annual Membership Meeting and Volunteer Appreciation events! We will be meeting at Gerks Ski and Cycle's new location at 6 pm for our 2017 Community Appreciation Party. So whether you're a Trail Gnome, Expert Instructor, Evergreen Member, Event Supporter, HTML Website Whiz, or you have supported Evergreen another way this year you're invited for free food, cold beverages, and trail talk. We will be giving awards out to those community members that have gone above and beyond for the trails this year.
Questions? Contact Mitch Lee, at mitch@evergrenmtb.org.
Schedule
1:00 - 4:00 pm - Group Ride at Tokul
6:00 pm - Doors open at Gerks for our Community Appreciation Party
6:15 pm - Welcome from Board President, Andy Rigel
6:20 pm - State of the Union from Executive Director, Yvonne Kraus - Financials, budget, membership, fundraising
6:35 pm - Year in Review and Major Projects from Trails Director, Mike Westra
6:50 pm - Seattle Chapter Formation and Office Relocation
7:00 pm - Next Up: New Projects and Goals
7:15 pm - Q&A with Andy, Mike, and Yvonne
7:30 pm - Volunteer Recognition with Volunteer Coordination, Mitchell Lee, and Education Coordinator, Dan Bassett
7:45 - 9 pm - Party Time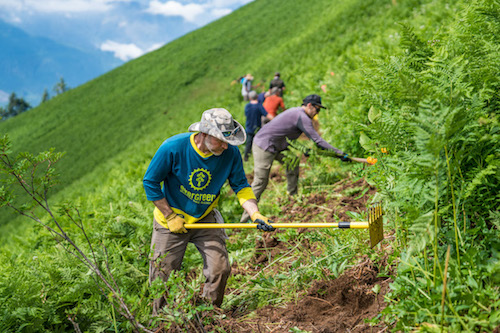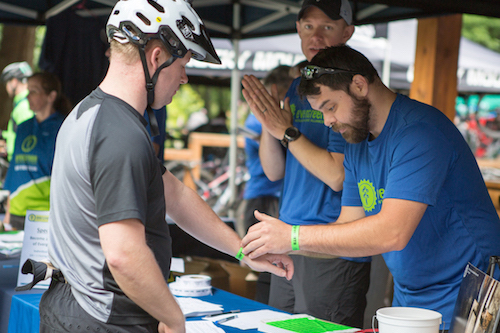 Location Gerks Ski and Cycle - 1485 11th Ave NW, Issaquah, WA