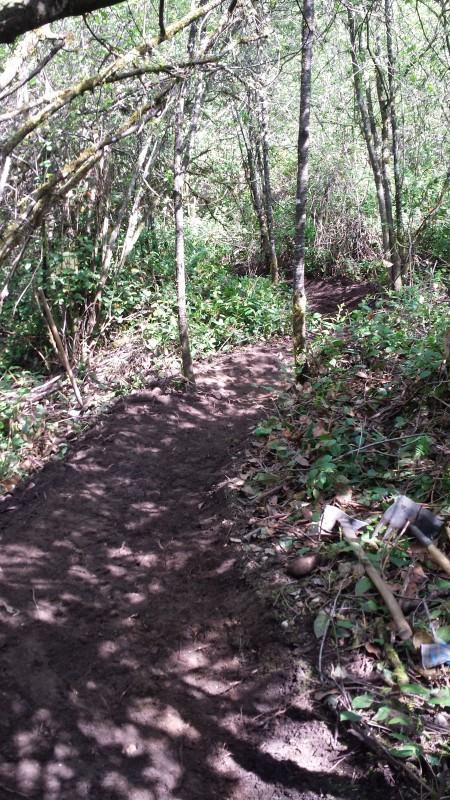 Info
Skill builder ride, nice quick after-work destination. It takes 1-2 hours to ride everything. This is a small system of trails that are tightly wound to make the most of a power utility company lot. There are now six trails: Crop Circles (only 1/2 can be ridden), The Tapeworm, Parasite, Mr. DNA, The Silkworm and BermSled. The CycoActive map is out of date and currently only lists a few of the trails, but it will get you started in the right direction. This is a trashy section of young deciduous trees, don't expect nice forest (this area is great night riding, just be cautious of low hanging branches).
Couple trail highlights:
Bermsled: Flowy downhill with berms and jumps
Mr. DNA: Technical with roots and rocks
Parasite: Technical with sharp turns, roots, and log piles, many short steep ups and downs
Tapeworm: Technical with structures, roots, drops, short uphills and log piles.
Cropcircles: Maze-Like ride
Silkworm: Flowy XC with optional drops, structures, and berms
Main Path: Fire road/singletrack, easy, not hard features
Photos
Videos
Trail Status
Ride Reports
The new Silkworm trail features are an absolute riot! The new wooden wall leaves me whooping with delight, and the Quarantine jump line is a fantastic run for building confidence in the air. I can't thank the volunteers enough for making all of this possible, you guys rock. You'...