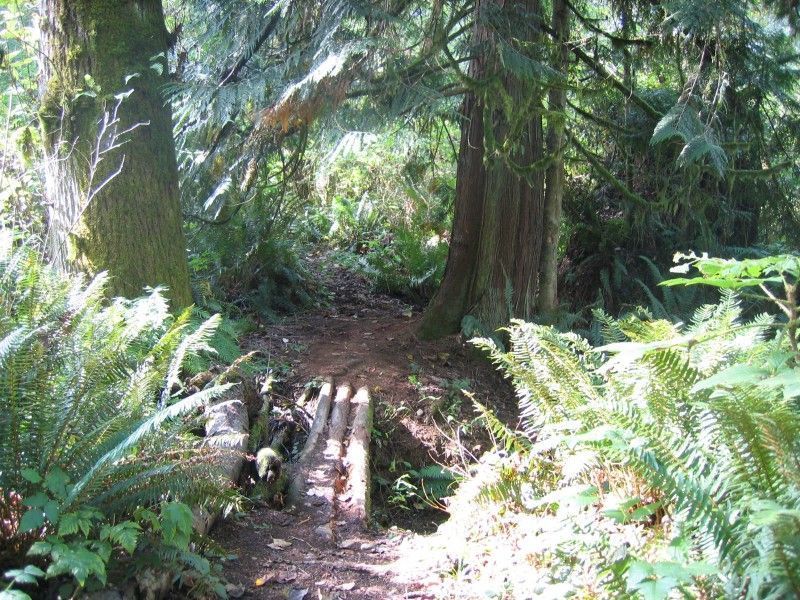 Info
Soaring Eagle Park is 1 square mile of twisty, intersecting trails that all look alike. Fortunately for the directionally-challenged, there are maps posted at almost every intersection, so it's hard to get lost for very long.
Because it's relatively small in total area, Soaring Eagle Park is a great place to get a quick ride after work and it's fabulous for night rides. The trails are twisty, rooty and bumpy, but not overly difficult. The combination of size and technical difficulty make it a great place for both new and experienced mountain bikers to work on their singletrack skills.
Ride Reports
An aquaintance and I toured around the park today early this morning (me still on the gravel bike). :-(
We covered the park pretty well and did most of the trails. There was a little drizzle which didn't make it to the clothing due to the thick canopy and the dampness ma...
Submitted by tomvale on 07/17/22
I encountered a cougar. It was around point #21 in the map (link). The time was around 3:30 PM.
It looked a lot like female lion that I saw from zoo and it was way...
Submitted by sunjin on 12/15/20