I-5 Colonnade Cleanup and Maintenance
12/09/2017, 10:00 am - 3:00 pm

Work Parties
leem45
With recent motivation from the community, we will be hosting an I-5 Colonnade Work Party! Come join us as we continue to clean this Bike Park that sits underneath I-5. All are welcome to come give a hand. Come and go as you please.
East-side / Lakeview-side Entrance: 1800 Lakeview Blvd E, Seattle, WA 98102. Parking is available on Lakeview Blvd.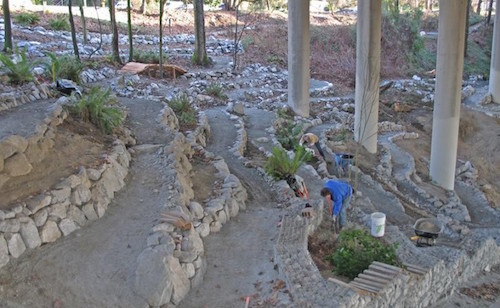 What should I bring?
Your bike and riding gear
Water, lunch, snack and a pack to haul it in
Work boots or tough hiking boots
Rain gear, layers, work attire
Safety glasses and work gloves
Maybe a change of clothes after a fun filled day!
Evergreen will provide:
All the tools

Work gloves if you would like them
Water and a few snacks if you need them
For more info contact: Brandon Elizaga at brandone@evergreenmtb.org or 360-324-9706.
Location Cedar Falls Trailhead parking lot