Raging River Work Party on Upward Mobility
---
07/03/2021, 9:00 am - 1:30 pm

Work Parties
bobste1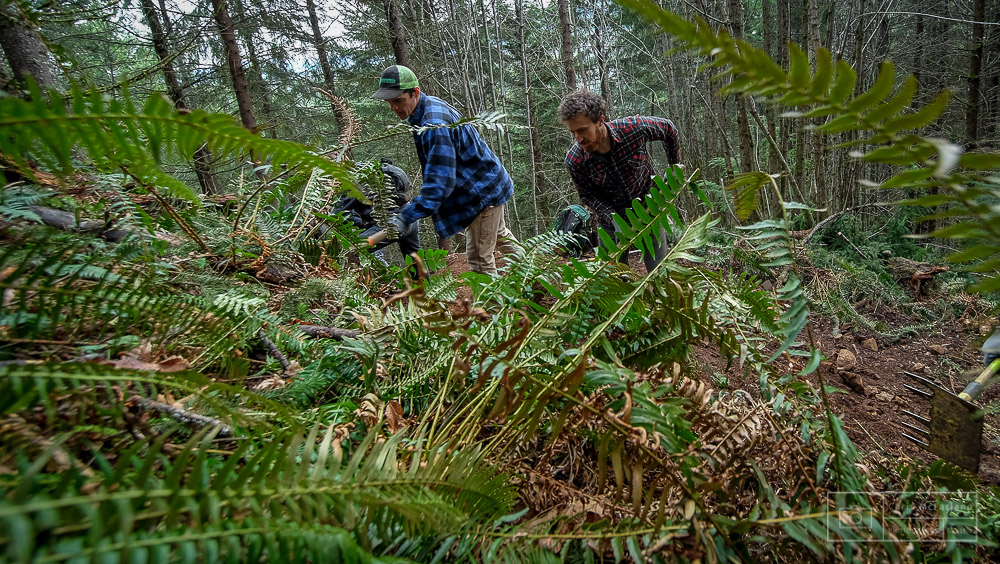 Raging River Work Party
Join Evergreen to come lend a hand at Raging River on Saturday, July 3rd. Our forcus for this work party will be re-working culverts on Upward Mobility.
Meet at 9am sharp (or a bit before) at the upper Raging River parking lot. From there we'll hike or bike into the work site. We'll do our best to wrap things up before the hottest portion of the day.
We can't wait to have you out! Got questions? Please reach out to BobbyStewart@evergreenmtb.org.
What to Bring:
-Face mask (mandatory) and work gloves (masks only need to be worn while close to others)
-Sturdy footwear (boots highly recommended)
-Weather-appropriate clothing (it's looking HOT!)
-A small pack with plenty of water and snacks
-Bike and riding gear if you want to ride after
Evergreen Will Provide:
-Tools
-Trail building know-how
-Stoke!
Please note that Evergreen will have a filmaker on site for this work party, who will be filing for an upcoming Evergreen promo video. By attending this work party you are consenting to Evergreen's Media Release. Your appearance may be used in Evergreen materials. If you have questions or concerns, please reach out to BobbyStewart@evergreenmtb.org.
↓ Click here to RSVP ↓
Want to go? Log in
to sign up for this event and to see, or contact, the attendees.