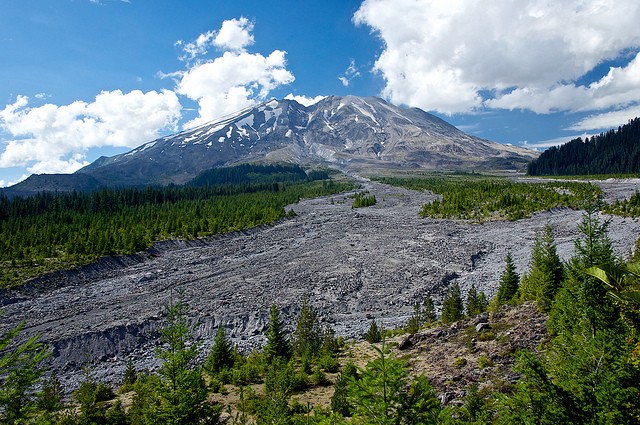 Info
This is an area of epic rides with some unique scenery, difficult and interesting routefinding, varied terrain, and a wild sense of remoteness.
Ape Canyon, Plains of Abraham and Smith Creek are the most popular trails in this area, making for a long ride (23 to 26 mile round-trip) with over 4,000 feet of elevation gain. There are two ways to do this ride -- starting from either the top of Smith Creek Trail (near Windy Ridge viewpoint) or from the bottom of Ape Canyon Trail.
You can ride either just the Ape Cayon trail or just the Smith Creek trail - or combine the two for an epic!
The Ape Canyon/Plains of Abraham portion can be described as: safe to say there is no other ride quite like this anywhere in the states. Climb through a forest that somehow survived the blast of St. Helens with views getting better and better the farther you climb. You will pop out of the woods and begin traversing the Plains of Abraham. Some more climbing, descending, and surfing the pumice and you will hit a gated logging road that will take you to the Windy Ridge Viewpoint.
Smith Creek is a different animal: you start by descending into the Smith Creek drainage on a steep, rocky and easy to lose trail roughly following the creek through dangerous and unstable washouts and river crossings. There is a dangerous 50 foot washed out section of trail between Smith Creek and Ape Canyon creek that goes across an unstable ridge, with sharp drops off to either creek on both sides. Parts of the trail are on old overgrown logging roads and THEN there is the bust out climb (1,300 ft) up to the start of the Ape Canyon Trail.