Volunteers are truly the heros of mountain biking in Washington and at the heart of Evergreen's mission. Your time as a volunteer makes you a central part of your community. It's also a blast! Volunteering on the trails, in the office, at an event, or on your chapter's board is a fool-proof way to make new friends.
Attend a Trail Work Party
When you build trail, you're building the future of our sport. At an Evergreen work party you get to see (and ride) the impact that your work has in a tangible way. Just like riding, trail building is fun, and we always make sure to have a good time.
Work parties are as much a social event as they are about digging so bring along your friends and family. We'll supply the tools and know-how, just come prepared to get your hands dirty!
Want to organize a work party for your group, or to work on a specific trail?
What to Bring to a Trail Day:
Work gloves if you have them
Sturdy footwear (boots recommended)
Clothes for all weather (a rain shell and layers for the cold)
Enough snacks and water to keep you going
A small day pack
Bike and riding gear if you want to ride after
Make sure to complete your Evergreen waiver here!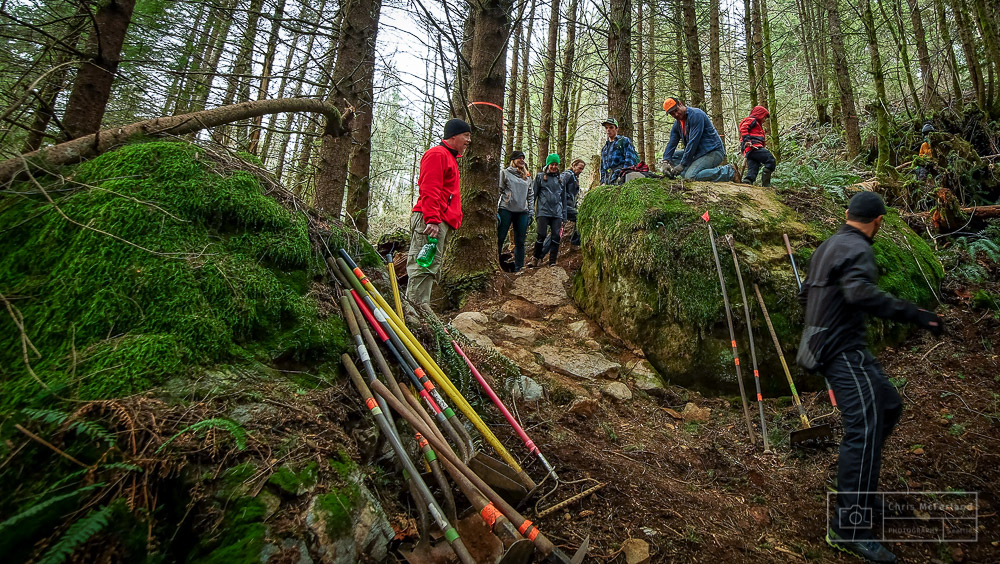 Sponsoring an Evergreen work party is a great way for your company to show good will and something exciting in your community. It's also a great opportunity to connect with thousands of Evergreen members statewide.
"Moving from the UK to Seattle I knew I wanted to ride bikes a lot. My second weekend in Seattle I signed up for my first trail building event... 5 years later I'm still friends with people I met that weekend!"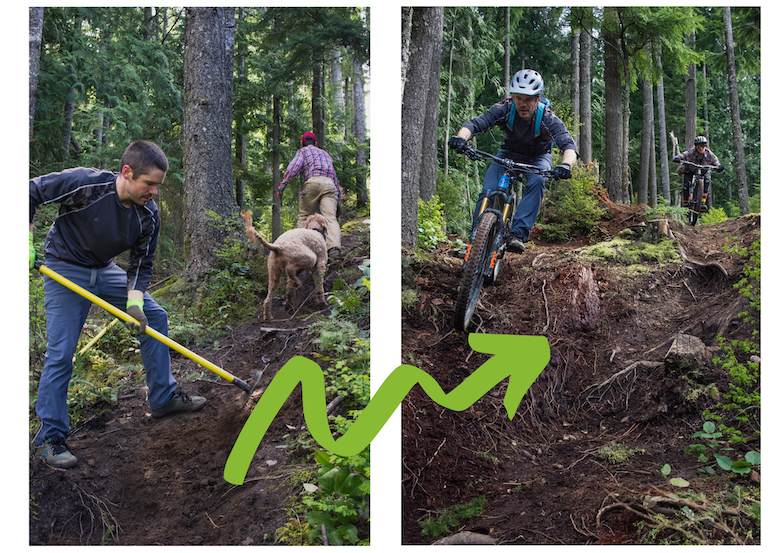 Help mountain biking thrive, join us!