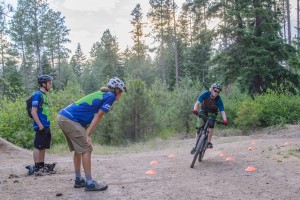 Do you have the basics down and are ready to start refining your skills for more flow and confidence on more advanced singletrack trails? This co-ed class will tackle features on our local trails such as Sixth Sense and Cold Creek to improve your skill with tight switchbacks, drops, roll downs and high-speed cornering.
Areas of Focus:
Switchbacks
Drops
Roll Downs
High-Speed Cornering
Prerequisites: Foundations: Beginner (minimum), Foundations: Intermediate (preferred), or Progression Series
Note: Bikes and equipment are not provided for any Evergreen education classes.
Cold Creek Trailhead
WA
United States