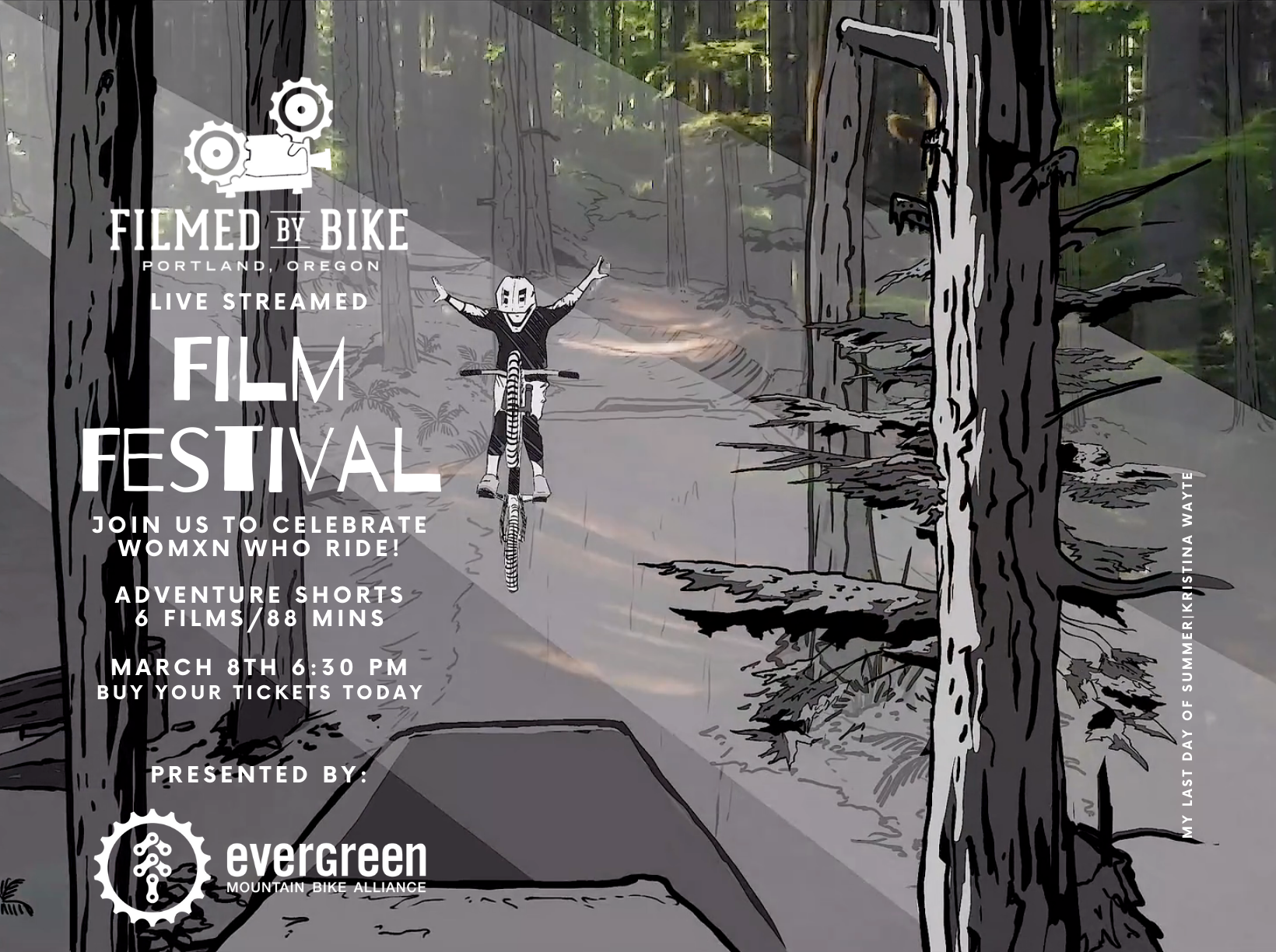 Don't miss this Live Streaming Film Festival event presented by the Evergreen Diversity, Equity, and Inclusivity committee!
The Filmed by Bike Adventure Shorts program features inspiring tales of adventure, struggle and triumph on the rugged road. The path to expedition isn't always easy, but nature and a wild sense of curiosity lure us away from our computers, desks and schedules to enter the great wide open.
These incredible films will wow audiences with their gorgeous cinematography and compelling stories. Appropriate for all ages.
Featuring Films by: Deann Garcia, PEARL iZUMi, Analise Cleopatra, Kristina Wayte and Travis Rummel
Timing: Doors open at 6:30 for the Live Stream event. Links included with purchase of tickets
Fees: $5 per pair of eyeballs on your screen! (honor system)
Proceeds: Proceeds from this event will go to support Evergreen's Equity and Access Initiatives throughout the state.
Here's a little sneak peek...
Filmed by Bike - Adventure Shorts Trailer 2020-2021 from Filmed by Bike on Vimeo.