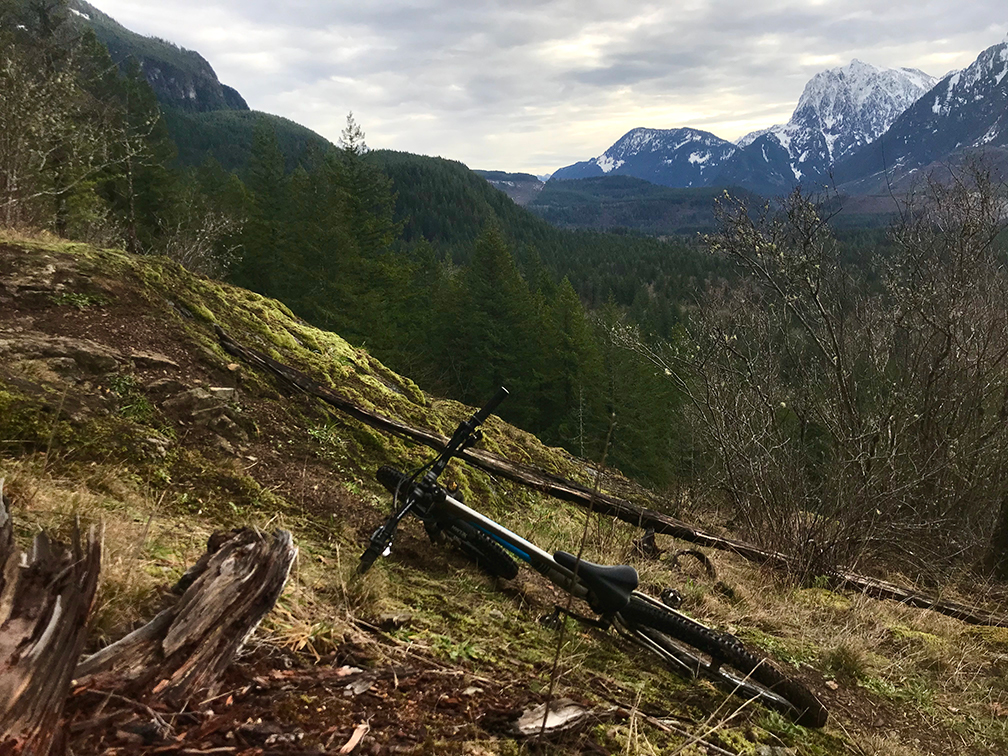 Let's get out to the Reiter Foothills outside of Gold Bar and get some much needed work done on the non-motorized cross country bike trails in the Reiter Foothills State Forest!
These trails have been opened for a couple years, but most people don't even know they're there! There's ~3 miles of flowing cross country trail that leads to a great viewpoint of the Sky Valley.
I plan to get these trails on Trailforks ASAP
After this winter's heavy storms, there are plenty of trees down, failed drains, and leaf and debris removal to do.
The WADNR is currently seeking funding for an expansion of the multi-use non-motorized trails. Within that plan is a multi-use 2-way trail that leads to a ~2mile MTB specific descending trail.
We need to show the DNR we have a strong volunteer community in the area and assure them that when the time comes to both build new trails and maintain them, they can rely on Evergreen to get that done.
There is a massive need for more trails in the Snohomish County/Sky Valley area. A big turnout at this work party is a great way to show that growing need of trails.
Where to Meet: 9am Saturday May 16th at the temporary non-motorized trailhead. Below is a google maps link to the location:
https://goo.gl/maps/VJW6wuMwacAwjgoh8
This location is next to an old unused house that the DNR purchased as a future trailhead location. So don't be concerned if you feel like you're pulling up to someone's house!
What to Bring:
-A Willingness to Get Dirty
-Clothing for all weather (rain gear)
-Gloves and safety glasses if you have them
-Sturdy Footwear, boots preferred
-Small backpack for food and water
-Bike and riding gear if you'd like to ride afterewards
Evergreen Will Provide:
-Tools
-Work Gloves
-Clif Bars
-A Great Time!
For any questions please reach out to Cody Olsen codyo@evergreenmtb.org