The good folks at Brouwer's Cafe and Structures Brewing have made a limited edition beer, Loam Temple, in support of Evergreen and WMBC. In addition to making a beer, Brouwers will be hosting a work party on this Exit 27 classic. To thank those who come out and get their hands dirty, they'll even have some Loam Temple on hand for you to enjoy after the work party! (If you're over 21 of course!)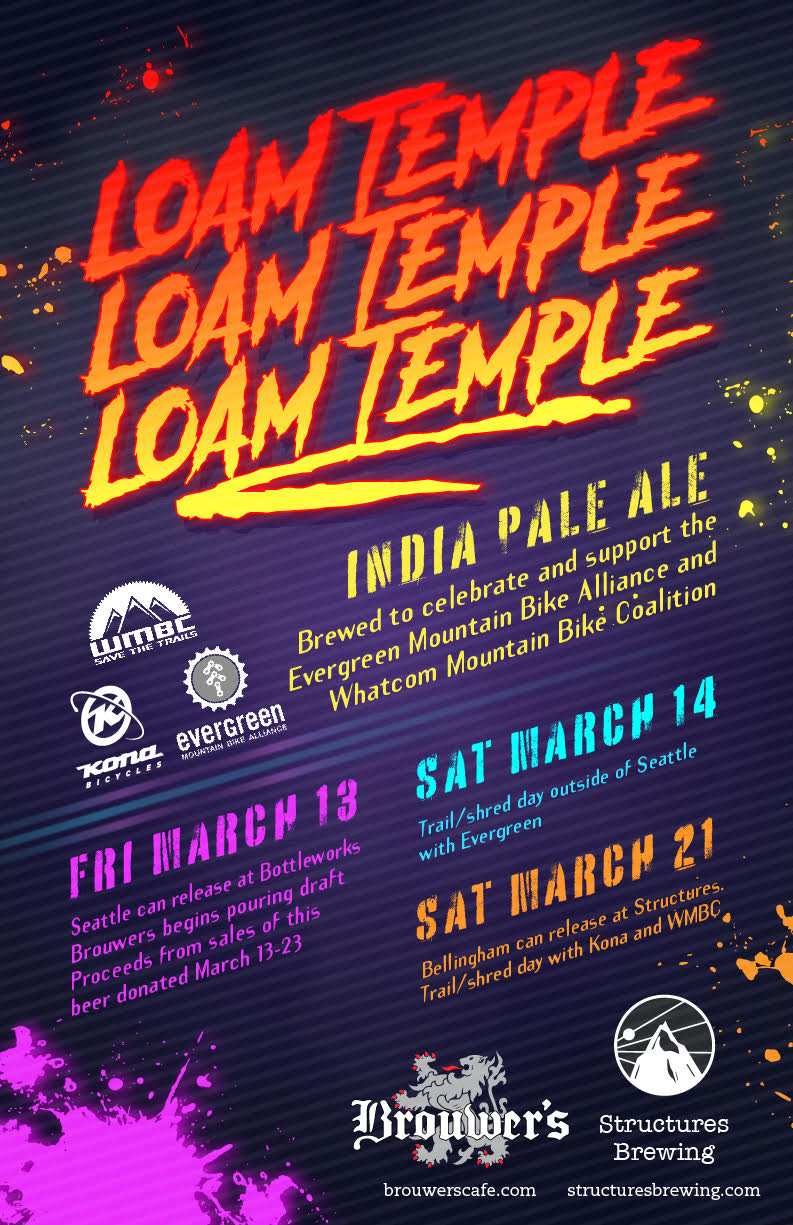 Last year it was "Dirt Church", this year "Loam Temple", but had we known how wet this winter would be, we might have dubbed it "Mud Shrine"! Why the nods to religion you ask? Well, we all worship something (to some degree or another!), and for some of us it's riding the dirt. I said just the other day "I don't know where I'd be without mountain biking", and the same holds true for the craft beer industry. Where these two communities intersect is where I live, breathe, drink and celebrate, and I've got lots of fantastic company!
Loam Temple is a way to say thanks, bring two passions together, and honor the folks that build and maintain mountain bike trails here in Washington (Evergreen Alliance and WMBC), as well as make awesome beer (Structures Brewing).
What you Need:
A willingness to get dirty and work hard
A backpack with lunch, snacks, water, and anything else you'll need to stay comfy
Work gloves and saftey glasses if you have them
Sturdy footwear, work boots or tough hiking boots are highly recommended
Rain gear, warm layers, and a change of clothes
Your bike, if you would like to ride after the work party
Evergreen and Brouwers will Provide:
All the tools
Some extra work gloves and saftely glasses
Stoke and a good time!
Some tasty Loam Temple for you to enjoy after the work party!
Meet at the access gate at exit 27, halfway up the hill to Snoqualmie Point Park, at 9:00am.
Crew Leads: