Evergreen Annual Community Meeting: You're the community; it's your meeting.
When: 6:30PM-8:30pm
What: Join us for free pizza from Evergreen and beer from Schooner Exact! Meet the new leadership, new members of the stellar trail crew, get the run down of what's on tap for the next 2 years, and our vision for the next 5!
Schedule of events:
6:30pm: Meet and greet – Enjoy pizza, beer, and info tables while you catch up with your fellow MTBers. We'll also
be showing the CDC video from the Port Angeles Enduro! And you'll have a chance to grab some info on what interests you at any of the following tables: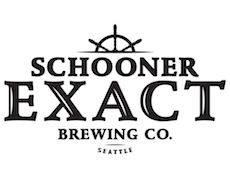 Regional Chapters 
Membership/Volunteering 
Trail projects 
Crank sisters 
Education program 
2020 Strategic plan 
7:00pm: Meet the new leadership! 
7:15pm: What's coming up? What trails projects are we working on, what's on deck, and what are we striving for in the next 5 years? Learn about our growing programs and how we're doing so far.
7:30pm: The Strategic Plan: Here's How We'll Make It All Happen
8:00pm:  Open floor for membership questions
8:15pm: Mingle and find out where we're taking the after party!