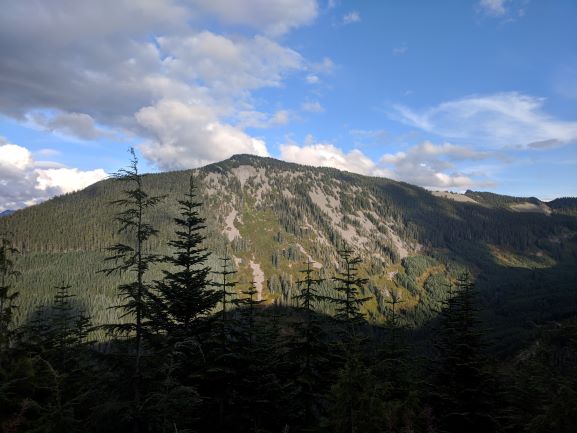 Work Party and a ride? Sure thing!
We need help brush cutting the Harris Lake trail. We will plan on meeting at the McClellan Butte trailhead. Shuttle our stuff up to the Hansen ridge trailhead. Then enjoy stunning views of Humback mountain (shown above) as we ride our way to the harris lake trail. There we will work on brush cutting and taking back the Harris lake trail from young Alder trees and brush. After that we will drop down and descend to the lower vehicles at the McClellan Butte trailhead.
What to bring
A Bike!
Clothing for riding and light duty trail work
A shell or fleece just in case
Plenty of snacks and water
Work gloves if you have them
Evergreen will provide
Work gloves if needed
all of the tools
First Aid kit
An excellent day in the mountains!
Please contact Shawn Lorenz if you have any other questions regarding the day.
Phone 425-638-3951