For more details check out the Facebook Event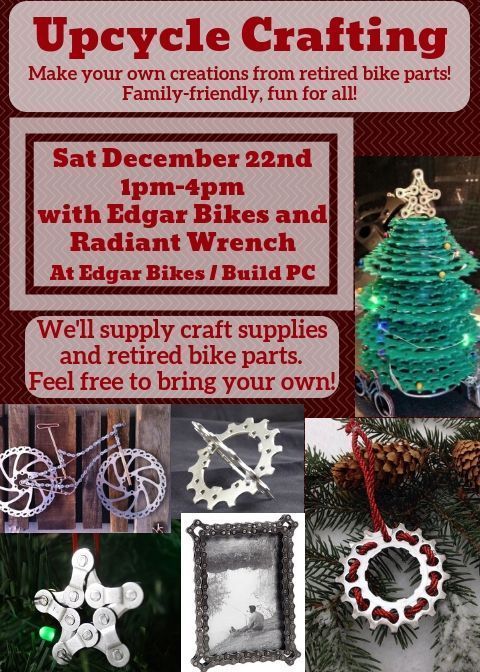 Join us for some upcycle crafting! Make a gift for yourself, your loved one, or someone you don't love who likes bikes!
Turn some worn out bike parts into rad bike art, ornaments, picture frames, whatever your creative heart desires!
Attendance is free and family friendly, optional suggested donation of $10 will go towards Evergreen and Sisters in Action Sports.
We'll provide craft supplies and worn bike parts, feel free to bring your own if you want!
Location
Edgar Bikes/Build PC, 2795 152nd Ave NE #7, Redmond, WA 98052