Poppin' Tots' Saturday Work Party
04/09/2022, 8:45 am

Work Parties
paulmartin@evergreenmtb.org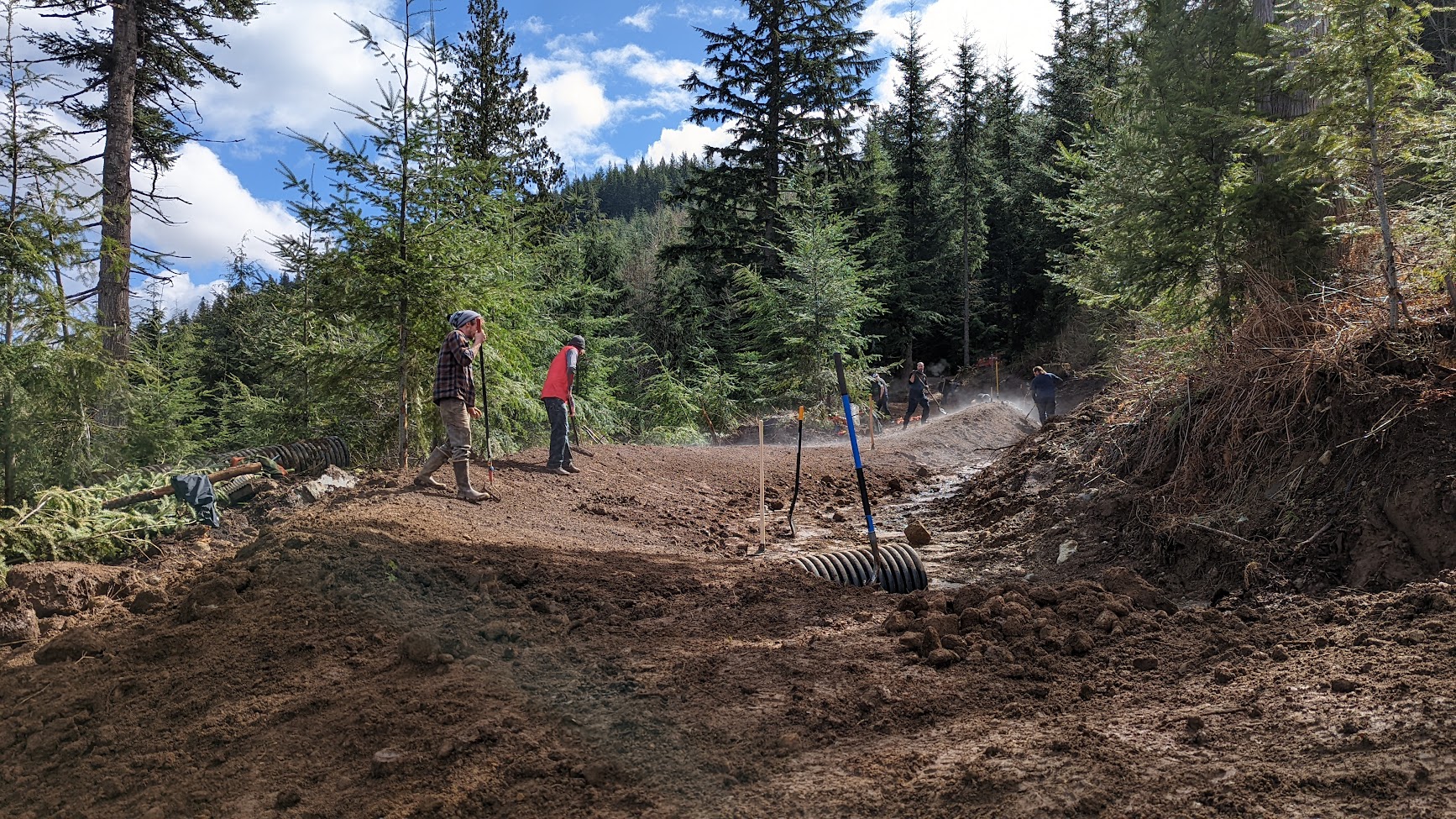 Hello Everyone! Saturday April 9th we will be digging at Raging River on the newly rebuilt section of Poppin' Tots'. Wonderful shapes have been made with the excavator and we need to fine tune the riding surface. All skill levels are welcome. Evergreen will provide the tools. Feel free to bring your own if you have personal tools you prefer to use.
DATE: Saturday 04/09/2022
TIME: 8:45 AM
LOCATION: (click HERE) Raging River State Forestat the DNR gate near Snoqualmie Point Park.
-Please park along Winery Rd. We will carpool if possible and drive in as a caravan to the worksites.
What you should bring:
• A willingness to get dirty!!!
• Backpack with lunch, snack, and plenty of water
• Work boots or tough hiking boots (sturdy footwear)
• Rain gear, layers, work attire aka: clothes that look superb when dirty!!!
• Safety glasses and work gloves, if you have them
• Maybe a change of clothes after a fun filled day!
Make sure to check in with your Crew Chief about work location details and riding possibilities.
paulmartin@evergreenmtb.org
To do our part to keep our community safe and healthy and in accordance with State and land manager guidelines, Evergreen requires all work party volunteers to be fully vaccinated against COVID-19. If you would like to volunteer independently or learn more, please reach out to us at questions@evergreenmtb.org.
If you have any questions please reach out!