Coffee w/Yvonne: Wilderness Update
---
07/20/2021, 8:00 am

Virtual
maggieroe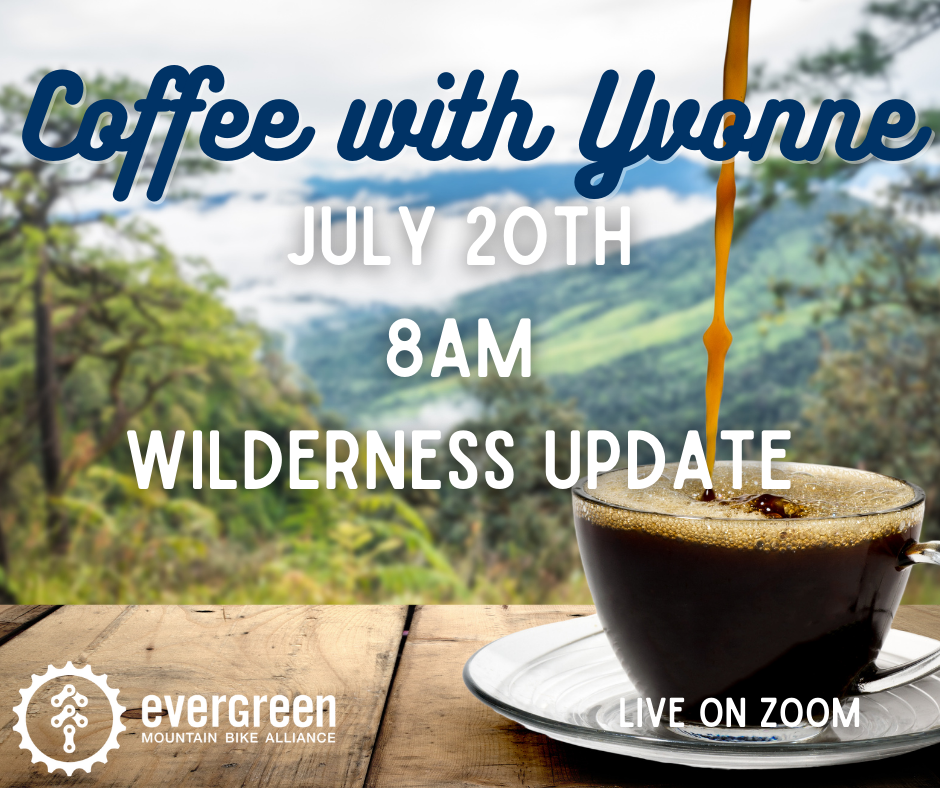 Join us for the second installment of "Coffee with Yvonne"!
Join us for another cuppa Joe this morning to talk about what is happening on the advocacy front for wilderness and bikes. It's sure to be a good chat.
Want to go? Log in
to sign up for this event and to see, or contact, the attendees.