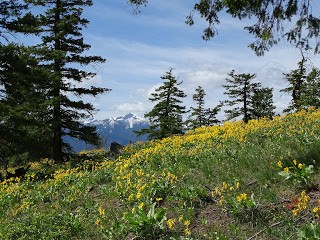 Info
Riding here is generally non-technical, but overall there is some substantial climbing. Scenic views of Patterson Lake and Patterson Mountain views occur along Patterson Lake. Mountain and valley views are spectacular along both Black Bear and Blue Jay trails.
These trails are generally readable from early May through mid-November. There are short muddy sections during and immediately following snowmelt. Trails are well maintained by Sun Mountain Lodge and the Methow Valley Chapter of Evergreen Mountain Bike Alliance.
Trails are on Okanogan National Forest, Private property owned by Sun Mountain Lodge, and Washington Department of Natural Resources. The Methow Valley Sports Trail Association maintains the roads and double tracks as nordic ski trails.
Photos
Videos
Trail Status
Ride Reports