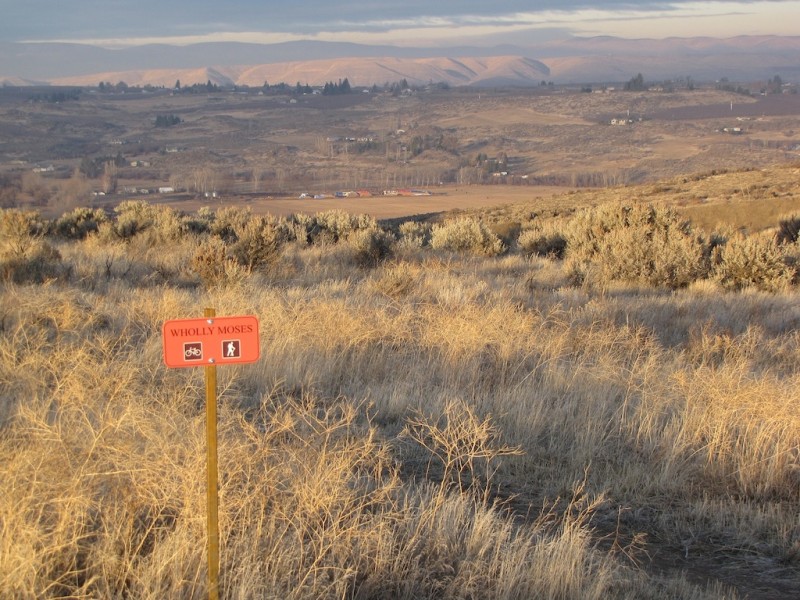 Info
Rocky Top is a trail network near Yakima, WA off of Summitview Road. There are several miles of singletrack in mildly rocky shrub steppe goodness. The trails were designed by mountain bikers and are a fast, flowy loop with relatively mild gradients. The system in on private land and is operated by Single Track Alliance of Yakima.
Please stay off the trails when wet and soft. Fortunately the trails dry quickly. Yakima receives relatively mild winters, so the trails are often rideable for much of the year. Summertime heat can be quite intense in the region so the trails are probably best ridden in the evenings in July and August.
Watch out for rattlesnakes!
The trail network is on private land. Please be courteous, respectful, and appreciative of the landowner's incredible generosity!
Photos
Videos
Trail Status
Ride Reports
Showed up at Rocky Top in Yakima on March 13, 2022 and there was a sign that said the Rocky Top trails are closed until April 1, 2022 due to winter conditions and a fragile environment. Instead, we rode at Cowiche Canyon one mile down the road. Cowiche Canyon is open and in good conditions.
I stopped in Yakima and rode Rocky Top. Pretty easy to find but the directions are a little mis-leadiung so I had to look around a little harder for it once I got to Rocky Top Rd. I ended up in the neighborhood just north of it at first. From Downtown Yakima take Summit...