Out of the Blue is Like New (lower half)
Today's task was to determine where the snowline was and how 'free from snow', the upper trails were on North Mountain. I parked at the gate near the bottom of Out of the Blue, went around the gate, and began climbing the road. I initially descended the lowest segment of the trail which was really fun, a little soft, but no mud. I climbed higher the second time to do the second lowest segment. Again, it was a little soft but clear and very fun. When finished with the second segment, I continued to climb to the top of the third segment from the bottom. It was also clear of snow but has one tree across it and my saw was still at home since I used it for yard work and forgot to repack it. :-( Any higher on this trail and snow might cause you some hike a bike.
After the final descent of all three lower segments, I returned to the truck, dropped off some gear and climbed the main road and lower shuttle road to look at Pathfinder and Lower Skyline. I saw two black tail deer in the middle of the shuttle road on the way to Pathfinder. Pathfinder is almost all clear of snow except for the two forks near the top. Quick Release looked clear but I didn't take it since it would have pretty greasy roots and slippery rock. The final run down Lower Skyline was awesome but a little gravelly and will need a sweeping/raking. The sunny weather was just wonderful and the Whitehorse ridgeline was gorgeous. GPS track and pretty pics here.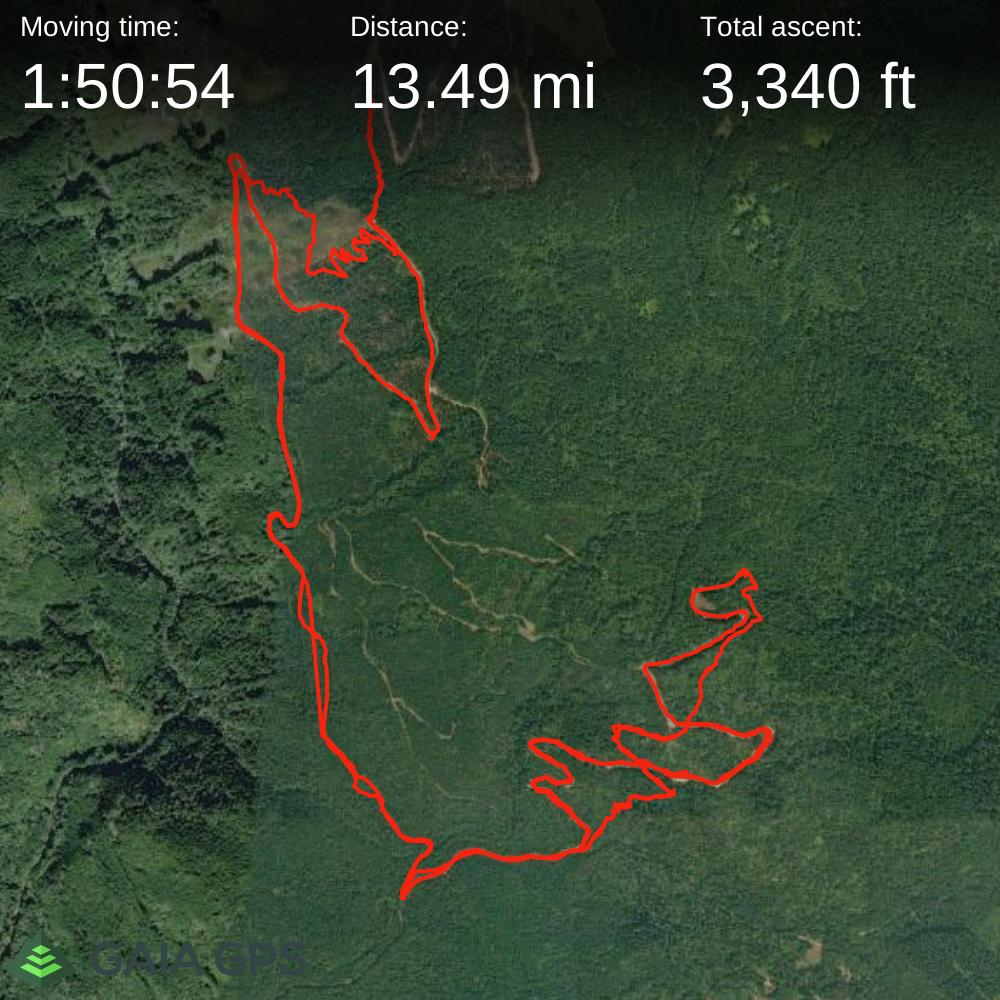 For Turbo Levo Owners:
I had the bike on the Trail setting most of the time during this ride. At the end of the ride, I still had "55%" battery left so that might give you an idea of what a full charge can do at Darrington's vertical with a good pair of legs.
Today's first run videos are below:
OutOfTheBlue-LowestSegment
OutOfTheBlue-2ndLowestSegment
OutOfTheBlue-3rdLowestSegment-BeforeTree
OutOfTheBlue-3rdLowestSegment-AfterTree
LowerSkyline
Enjoy.
Submitted by tomvale on 03/22/2023