I had the trail to myself today on my first visit. Nice and cool in the shade. Much of the lower trail in need of a major brush out requiring an industrial weed whacker to get the alder that threatens to take over. Not a real problem yet, other than whipping your hands a bit on the ride down, but by this time next year it will be if not taken care of. I will volunteer to work if someone had the tools.
Watch out for this spot where the trail is sliding into the gully. I walked across the top area.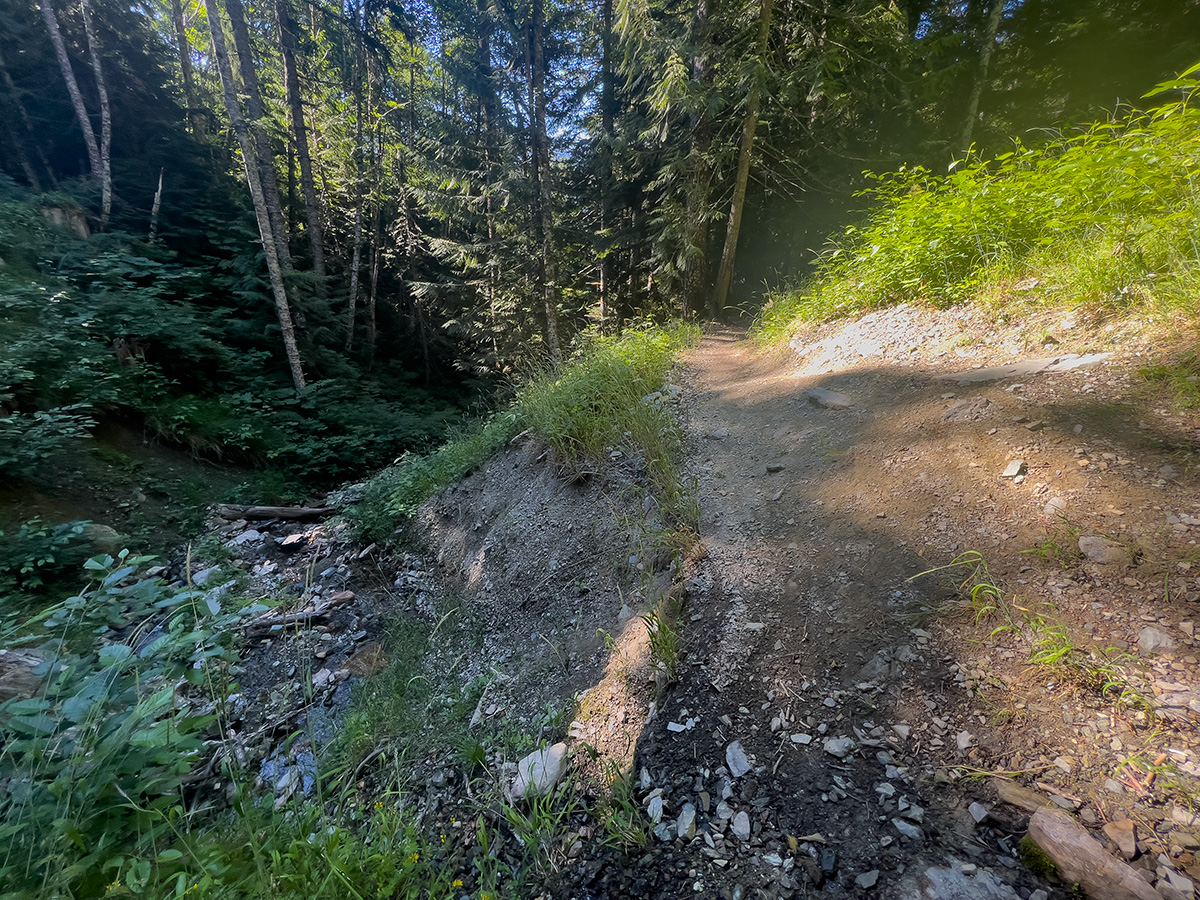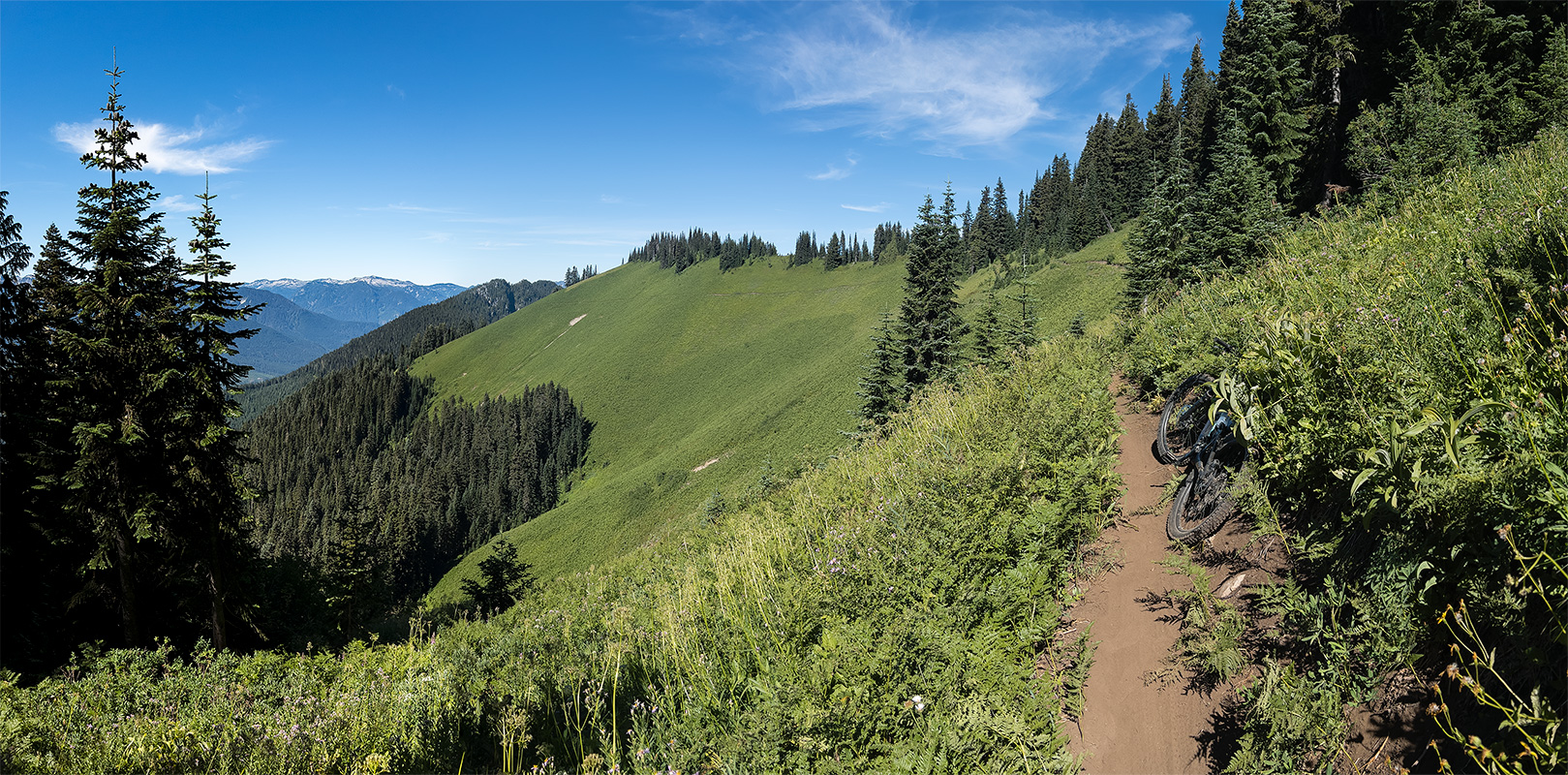 View across bald spot.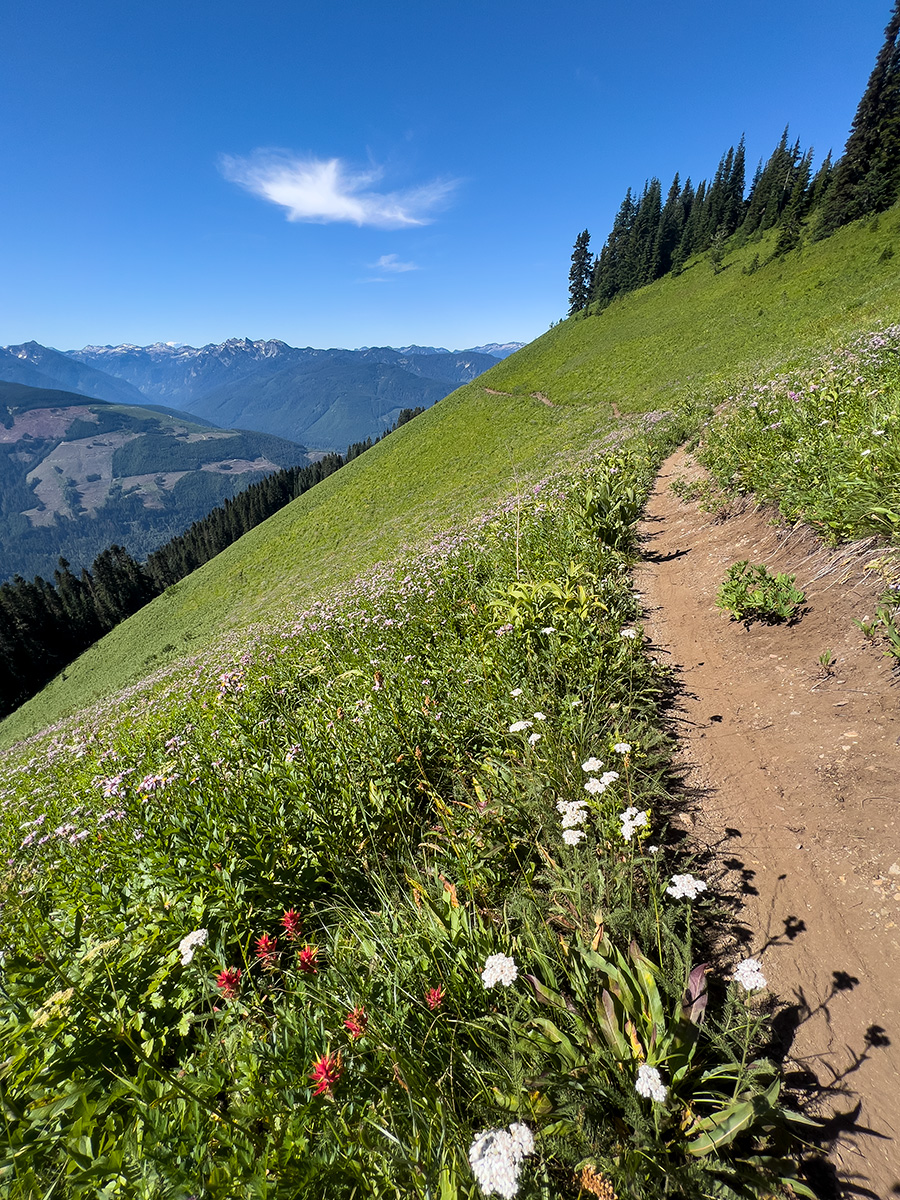 Near the end
Submitted by jimd on 08/15/2022