More Hooktender Tech to Work With
Took a buddy back to North Mountain to do the Lower Out of the Blue segment described last time and also gave him a tour of the Skills Park. The road up is still climb-able but with a couple more inches of snow, it will be tough and time to wait for the thaw. The trail is in great shape so it is worth the climb. We did it twice and then went down to the Skills Park. We did Faller, High Grade, Logger, Millwright and Hooktender. Then we went to do Yarder and Cruiser and then back to Hooktender. That big uprooted tree, below the main Hooktender rock, has exposed even more rock that can be used to create more tech for the Hooktender alternate adventures!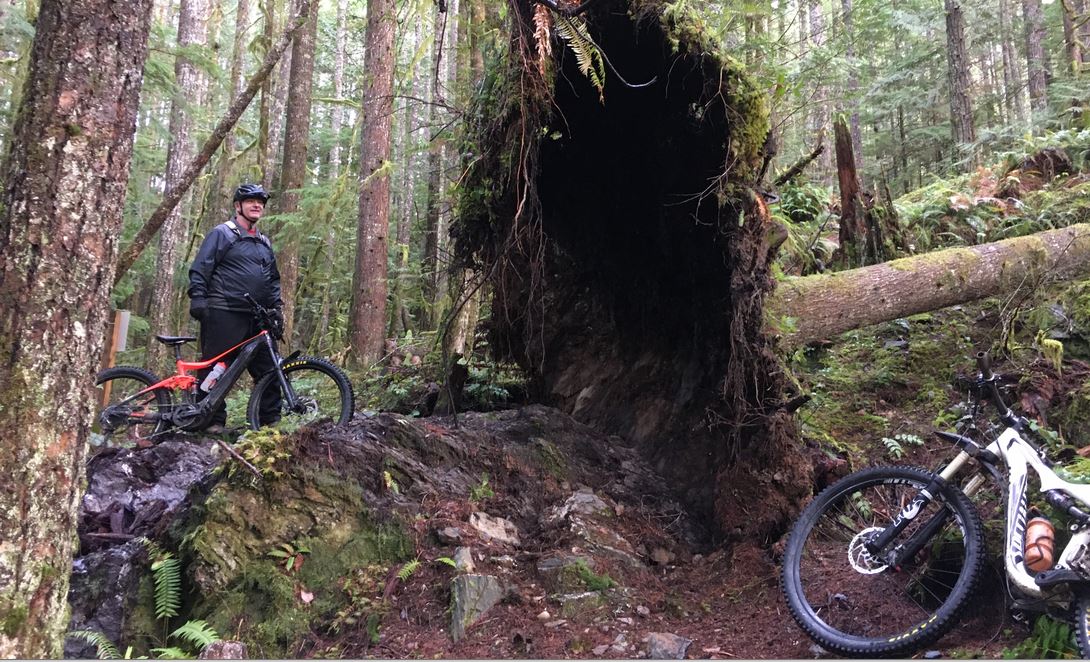 The uprooting must have been an impressive event if it could have been witnessed!
There are 4 big saw jobs on Haulback and on Yarder too and we did our best to remove the smaller stuff we could. No mud today, just a whole bunch of fun and then a good time at the Red Top Tavern for the debrief. GPS track and pictures are here.
Submitted by tomvale on 12/17/2021