One Last 5000'+ Ride in 2021
Corral Pass - Deep Creek Loop
I began this ride early in the morning at the junction of the White River Trail and Corral Pass Road. I started the climb and saw a couple cars and trucks going up early too. A little later on, I came upon a pickup and two guys who just tagged their deer. Glad I had my yellow rain gear stowed on the outside of my pack.... it was opening day of hunting season. It was a bummer for the deer but the weather and lack of Southern Cascade snow made this trip awesome. I got to Corral Pass in two hours and then took a break.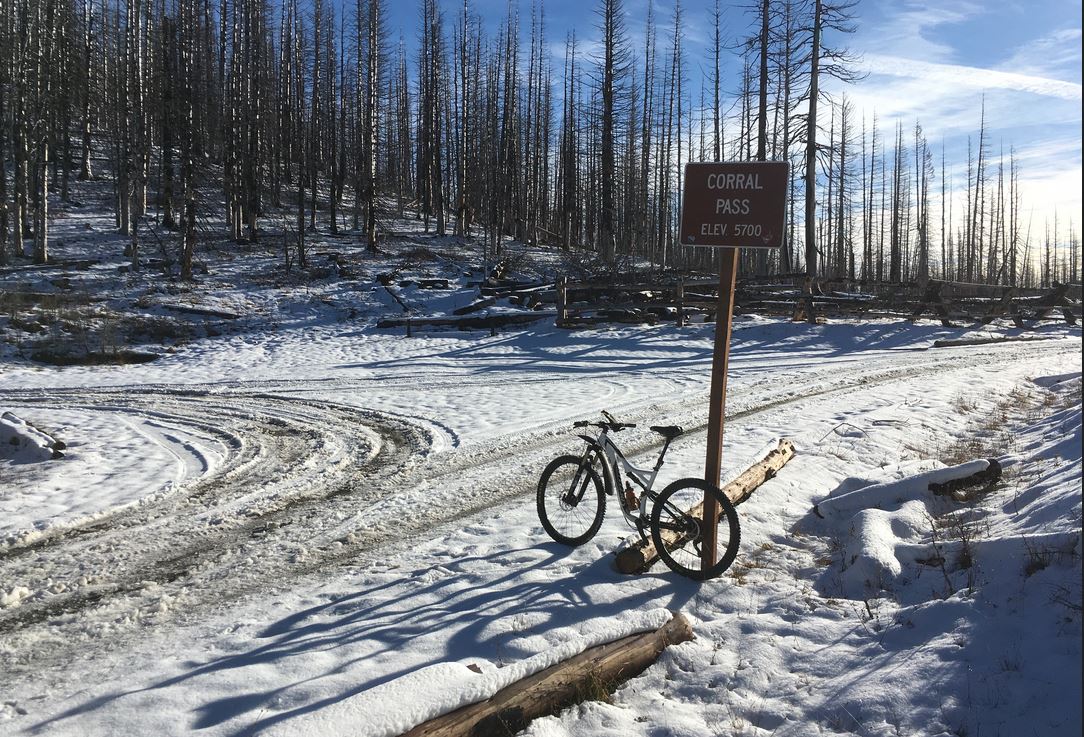 The snow on the Noble Knob Trail traverse to Deep Creek was a crusty 2-3 inches packed by hikers and the sun was slushing a couple spots also. It was on those sun exposures where a little hike a bike was needed. It was just too slushy to climb but not very far to walk. This was the main climb up just before the top of the Deep Creek Trail.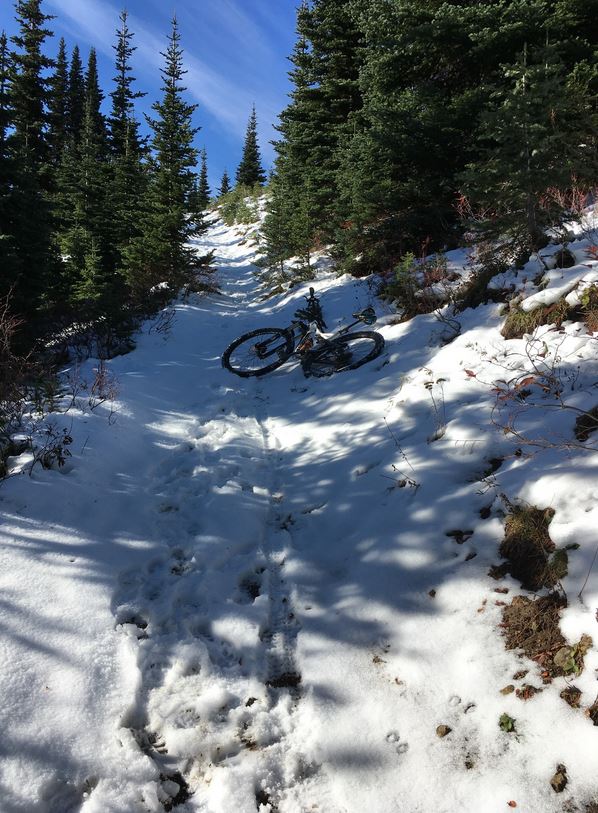 Not much in the way of extra work on this ride but it was a little. Totally worth it though! I finally got to the Deep Creek junction and began the descent.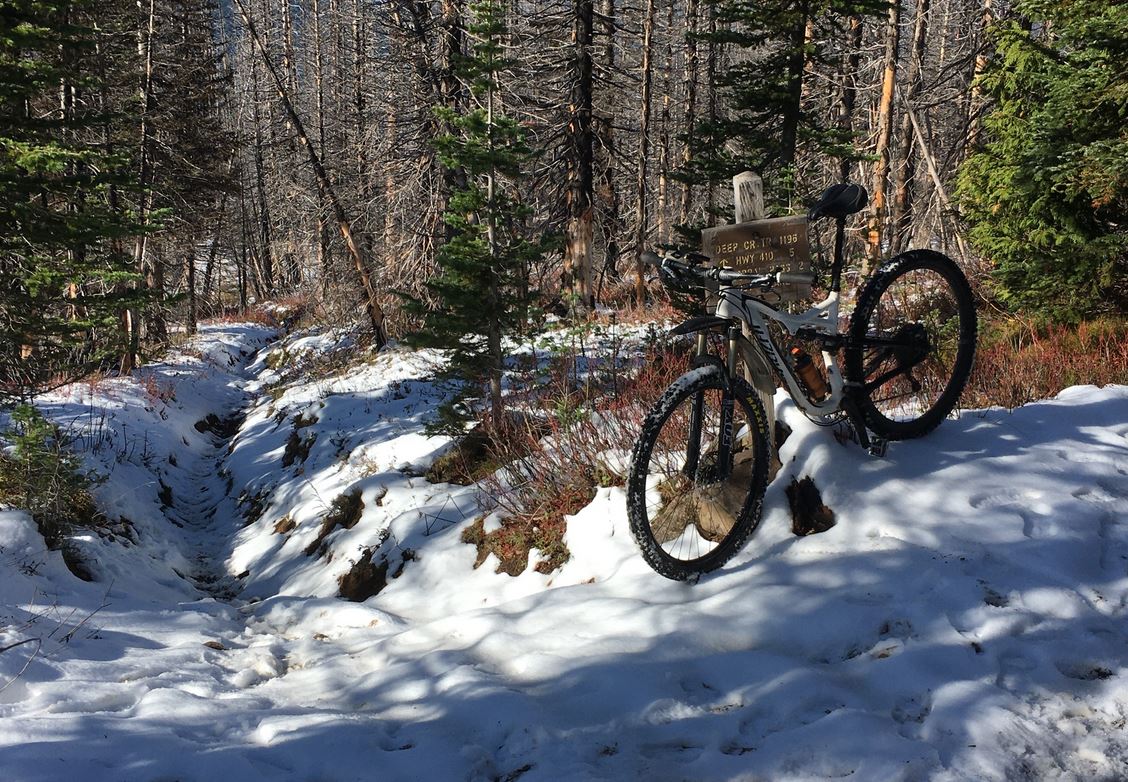 The ride was a little slippery with wet roots but the dirt was damp and holding well. This was a fun tech ride with some time to relax and some challenging switchbacks which got me twice. There are several trees over the trail farther down the lower half of Deep Creek. Some can be bunny hopped and the others just need to be cut. It was a great finish to the season above 5000' for me (assuming no major thaw). Here is a 3D view of the full loop.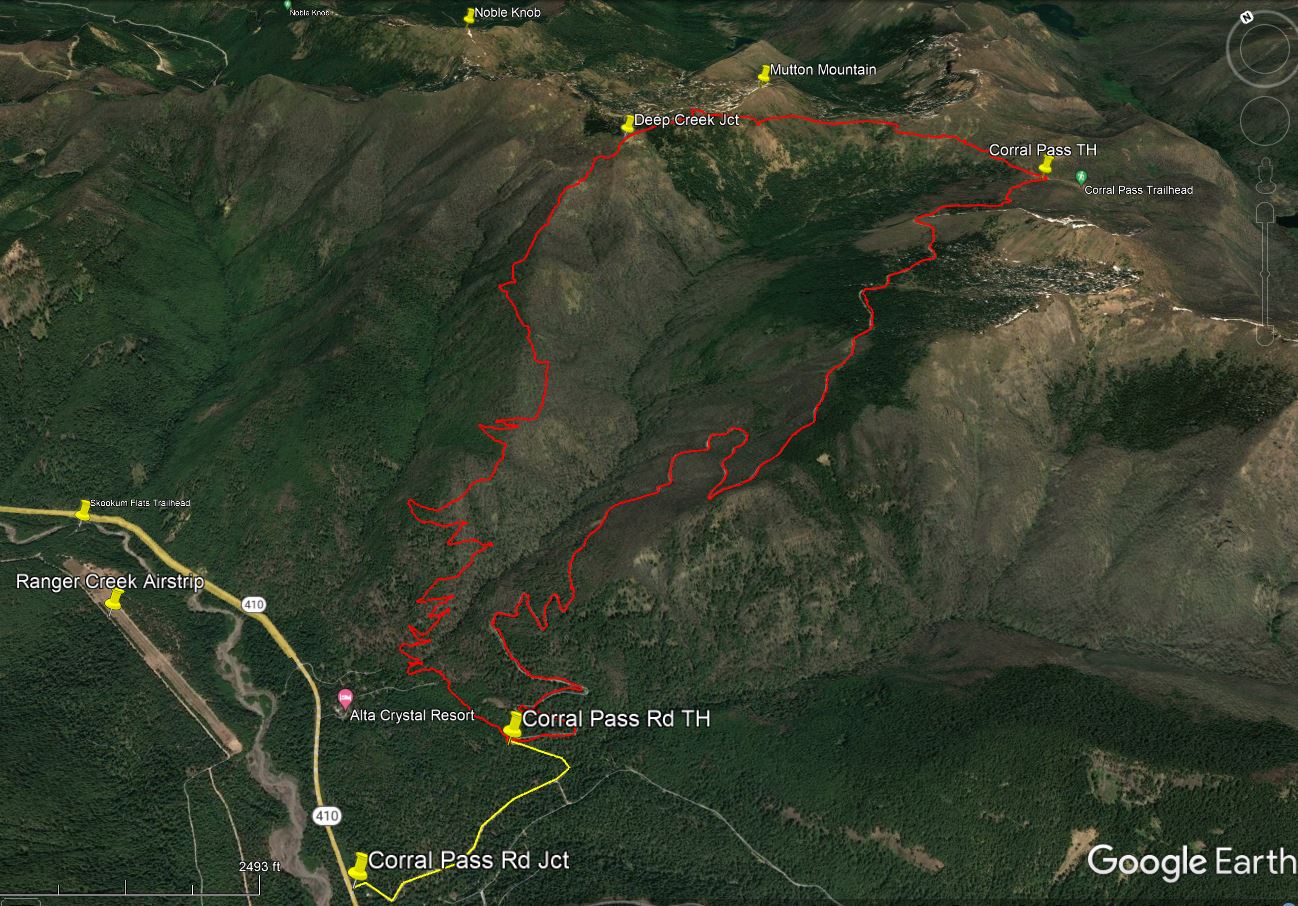 The GPS track and pictures are here. FYI, If you create a login account on GAIA GPS, you'll enjoy those links more.
Submitted by tomvale on 10/16/2021