What the heck is NORMY? Last day of Haze?
Since the opening of the Olallie Trail, I always wondered why jets and aircraft always seemed to be flying overhead during my climb. There is no airport around but they fly over on a fairly frequent, periodic rate. 'NORMY' is not a term a wife uses for her husband in this case. 'NORMY' happens to be a significant spot on the ground that the FAA and commercial pilots use to begin flight plans heading eastbound out of the Seattle area. Once I did a little research I located it on Google Earth for myself.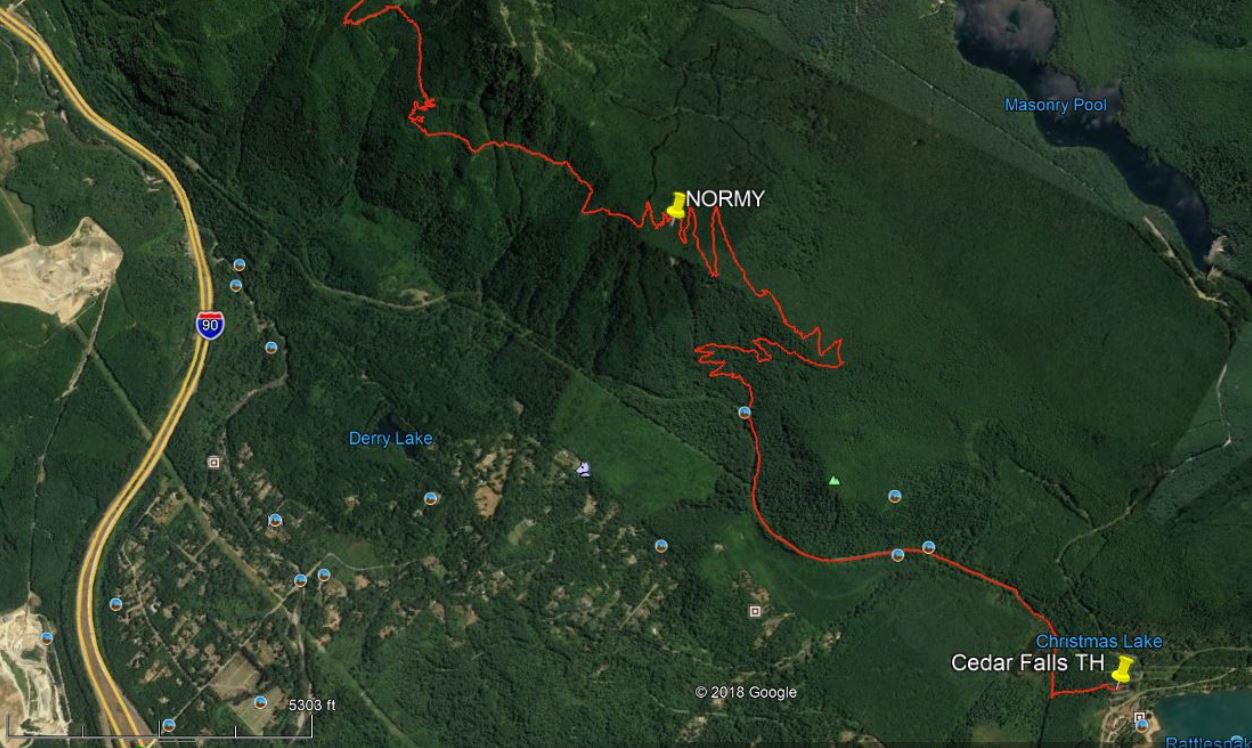 It is just north of one of the switchbacks before the road to trail conversion. If you were a pilot, here is what your road map would look like....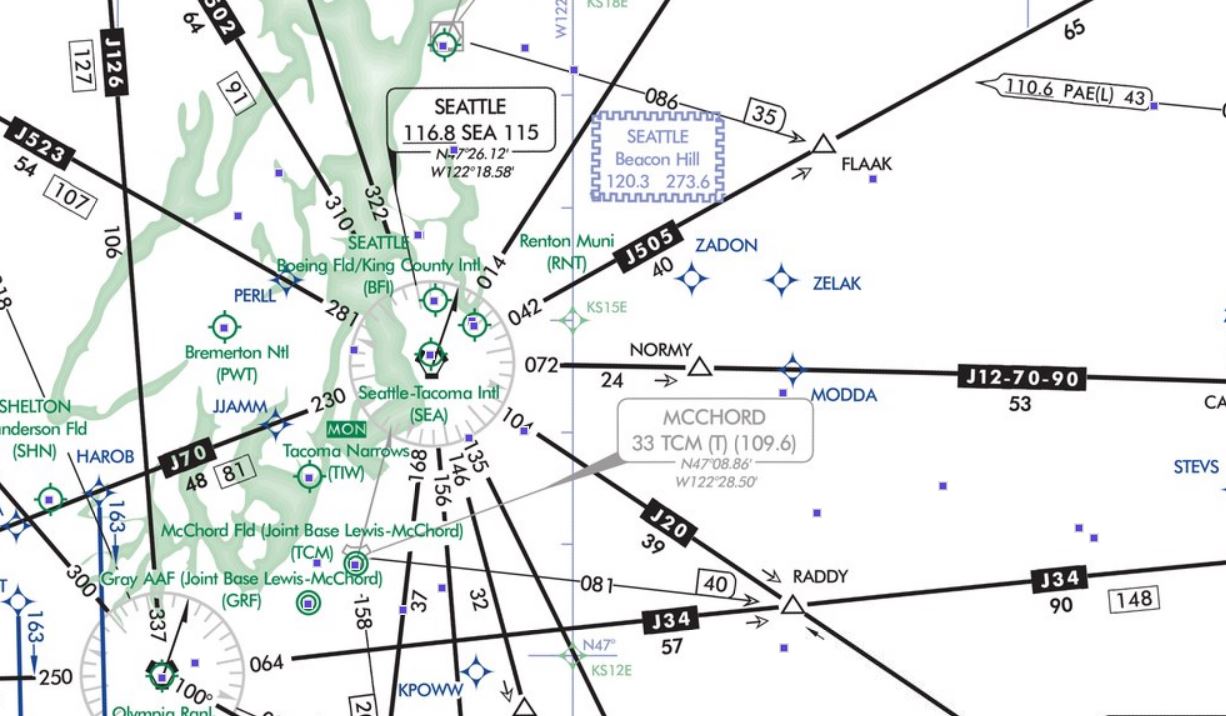 Well, today I had a couple hours to get up and back before taking mom to lunch so I climbed up to the 3-stump rest and saw this sign on the switchback.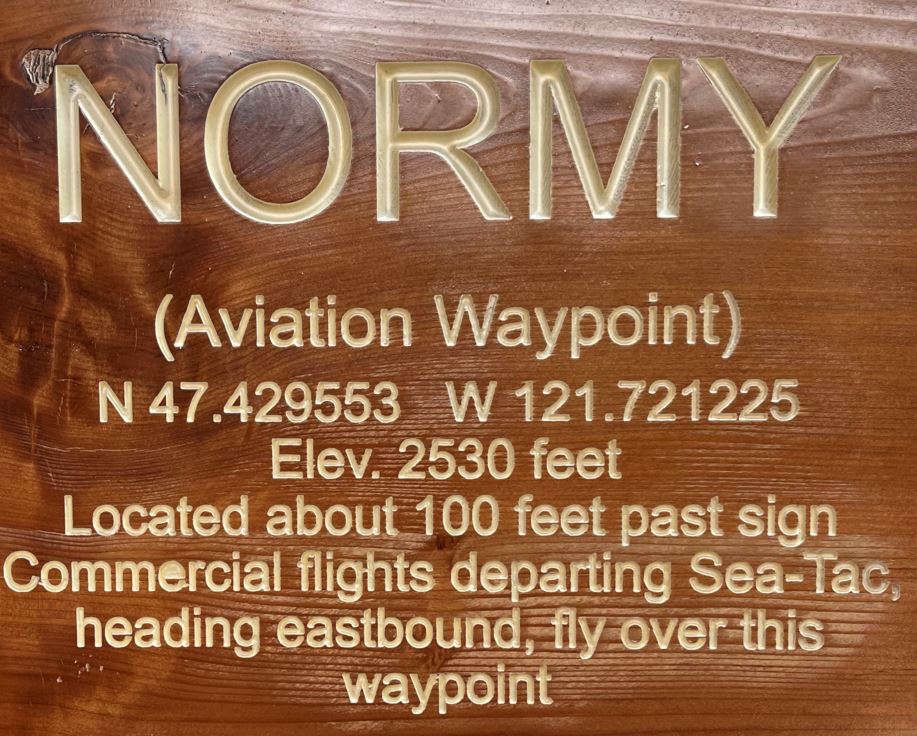 It was today's trivia lesson and a reminder of why the air rumbles above the canopy occassionally.
The soil is dry but the forest is thick enough to keep you from the sun if it ever breaks through the haze. The sunrise was beautiful as it rose above the Middle Fork Snoqualmie River Valley. GPS track and couple pics here.
Submitted by tomvale on 08/14/2021