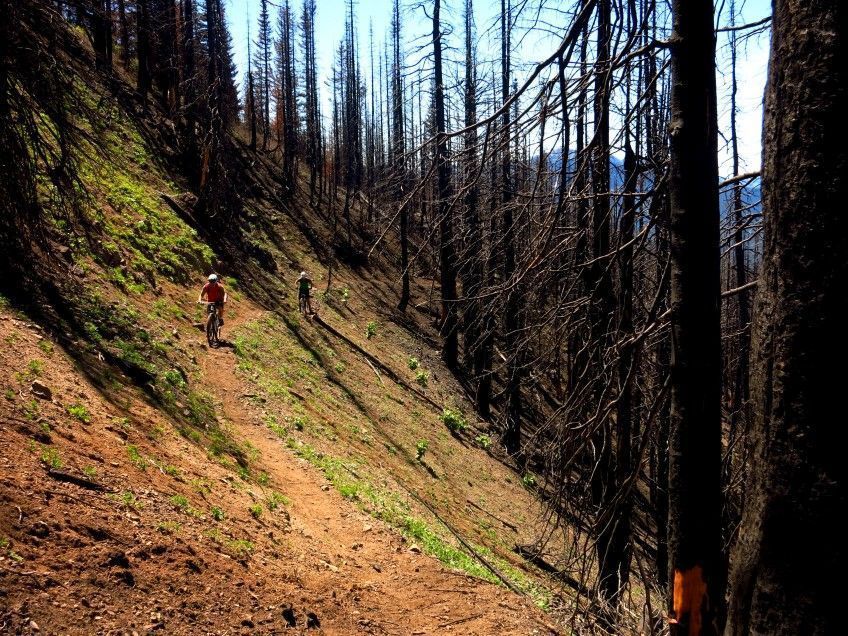 After the Fire Fix
The Norse Peak Fire of 2017 has burned about half of this route.
Right now the trail is running good. Downed trees have all been cut, trail holes have been filled and rebuilt where needed.
The Corral Pass Road is still gated(and rumor is that it will not be opened this year) so we grunted up this climb. Once on the trail we ran in and out of the burn zone with the trail in great shape. We went down the Ranger Creek trail(trees cut and trail rebuilt) to the old shelter site(now gone). We finished on the Palisades trail - here the trees have been cut but the trail has not yet been fixed. Expect holes and some very soft techie spots for the first mile. After Little Ranger Peak you are done with the burn zone.
Take plenty of sun screen - the burn has opened up the forest - lots more views - lots less shade.
I would recommend doing this route ASAP. You will probably never get to see this area in this shape again. Plants and flowers are already starting to come up. Truely a unique experience.
Some photos - https://photos.app.goo.gl/GnC791R27Apqvk58A
Submitted by jackd49 on 07/09/2018