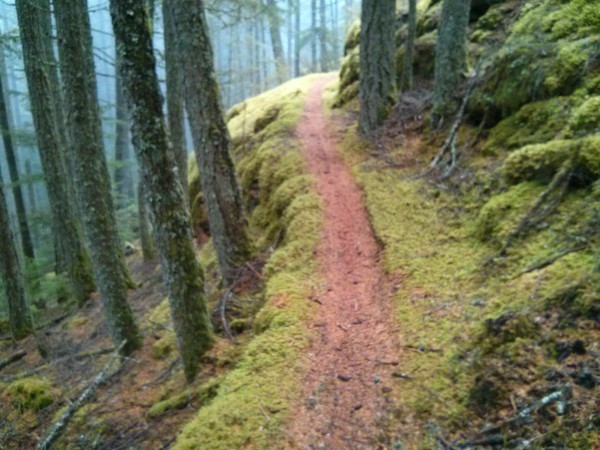 Why aren't you riding here already?
This is the nicest singletrack I've every ridden. This trail has everything I look for.
Forest
Remoteness
100% Singletrack
Some technical stuff
We got on the 10:30 ferry from Anacortes to Orcas. My wife played shuttle driver. My kids and I started on a 2 hour trek back to the Mountain Lake parking lot via the "spiral route". We started at the top. The trail starts below the lookout tower or behind the restrooms. You soon find yourself riding along a ridge with a great view below. The mossy forest continues for 8 miles down. Make sure your brakes are in good shape.
Submitted by andekast on 10/18/2015