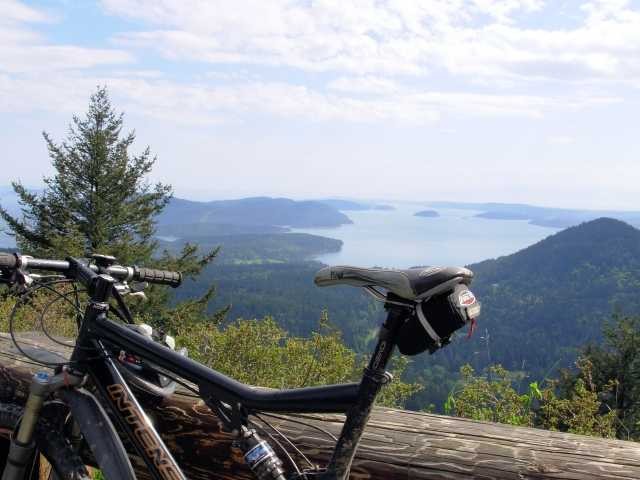 Info
Moran State Park has some of the most spectacular mountain biking trails in Western Washington. The 5000 acre park has several lakes, multiple campgrounds, and the highest peak in the San Juan Islands, the 2400 foot high Mount Constitution.
To pan/move the map: click/tap on it once, wait a moment, then pan/move as needed
The best trails are open to mountain bikes from September 15 through May 15 each year.
There is something for everyone with most of the longer trails being Intermediate. Beginners will enjoy the easy trail out the east side of Mountain Lake among others. Do not let the Grunt rating dissuade you, there are relatively flat trails, and if you can get ride to the top then many trails are mostly downhil