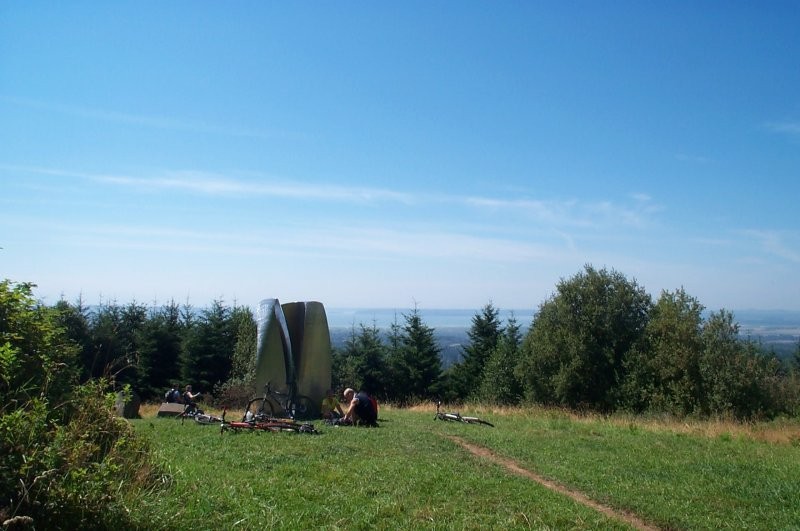 eBikes are not permitted on Pilchuck Tree Farm Property. Please contact the Pilchuck Recreation Association for questions.
Everyone using the Pilchuck Tree Farm must have a current annual Liability Release on file - get it via this link and mail it to: Pilchuck Recreational Association: P.O. BOX 2962, Arlington, WA 98223 or stuff it in the iron rangers at the trailheads.
The PRA requests you donate $2 in the iron rangers whenever you ride. The money goes towards upkeep of the trails and facilities. Source: Pilchuck Recreation Association

The Victoria Tract of the Pilchuck Tree Farm is closed every winter from November 1 to May 1. Please abide!
Info
The Pilchuck Tree Farm consists of three main areas of land that are privately owned by the Pacific Denkmann Company. The Pilchuck Recreation Association is the umbrella organization that connects the land owner to the Horse and Bike clubs and any other interested user groups (hikers, geocachers, etc.)
Victoria Tract (aka 300th, or the Glass School) is the western-most and is the most commonly ridden. The trails are mostly dirt and decades of heavy use by equestrians and more recently cyclists has compacted much of the tread so it is very hard and smooth. There are over 50 miles of beginner to intermediate multi-use singletrack but a quarter of that sees the vast majority of bike traffic. There are also a few short intermediate-level bike-only trails. The single track closes during the wet season (typically November1-May 1, but dates may move if conditions are unseasonably wet or dry) but the roads are open year-round.
Pilchuck Tract is east of Highway 9 and north of Grandview road. The terrain is much more rocky than Victoria Tract and as a result, the bike-only trails are much more demanding and require a intermediate to expert level of bike handling. The downhill trails tend to be old-school tech and are short but pack a lot of features (usually rock slabs) to keep the intensity level up. The single track climbs are short, technical, and punchy. Pilchuck Tract is open year-round.
Armstrong Tract (aka Bracken) has very sandy soil and the highest horse concentration of the three parcels. It is open year round, but is murder on drivetrain. Best leave this area to hikers and horses.
The land owner is the Pilchuck Tree Farm. Riding there is a priviledge, certainly not a right, although the land manager is pro-mountain bike. Most of the trails were built by equestrians and maintained in large part by the PRA (Pilchuck Riders Association) Please help by leaving a donation at the box in the parking area. This helps with maintaining the trails and recreational area.
Photos
Videos
Trail Status
Ride Reports