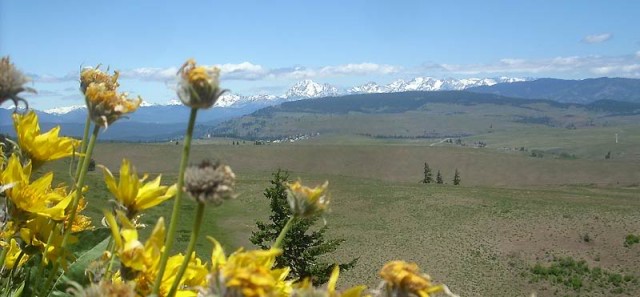 Watch out for rattlesnakes in warm weather, and cougars.
No campfires allowed from April 15 to October 15.
Each winter the gates are locked and the area is closed to all public access for the protection of wintering elk. The closure begins upon initiation of supplemental feeding, typically in early to mid-December, and reopens May 1.
Info
Wildlife/DNR area that has generally passed under the radar for mountain bikes. There is some single track, a lot of double track, and a LOT more to explore. Pine forest, prairie, and shrub-steppe ecosystems collide in this area, and climbing onto the plateaus offers incredible vistas from Ellensburg, through the Stuarts, and even some of the Alpine lakes region peaks.
For those who love wild places, fantastic views, and great adventures it is recommended to get up on top of the rim or at least out onto the upper portions of the Tamarak Ridge road. The rock gardens are somewhat formidable but the landscape is breathtaking.
Photos
Videos
Trail Status
Ride Reports
Trails were dry and in good condition, lots of rocks. Trails had no traffic. We saw a few horses and hikers at the parking lot (Discovery Pass needed) but we didn't see anyone on the trails. We took