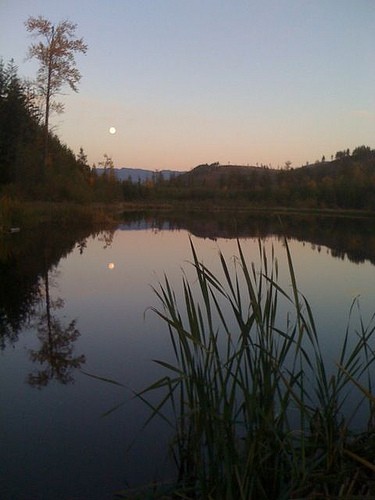 Info
Overview: Trail system being developed in cooperation with King County Parks. Similiar to Lake Sawyer system with somewhat more climbing/descending. Good drainage soils and tree cover. Currently about eight plus miles of trails plus new trails being built by Black Diamond Trail Coalition in conjunction with Evergreen Mountain Bike Alliance. Connects to Black Diamond Open Space (BDOS), Summit Ridge, and Lake Sawyer across the road.
Site Name: Official KC name is "Maple Ridge Highlands Open Space". Some call it Maplewood's. The neighbors call it "Henry's Ridge".
Site management: This is a 4 to 1 set aside area. This means a developer had to put 4 acres into KC owned open space for ever 1 acre that was developed. The property is owned by KC Natural Resources and managed by KC Parks and Recreation.
Size: This is actualy an unknown at this time. We have heard various acreage, 260 acres and 305 acres and 377 acres.
Constraints: As an open area, the improvements on this site can take up no more than 5% of the total area. This includes trails, parking, storage, etc. We should plan on using no more than 4% of the site for trails to allow for parking, access roads, etc. Existing access roads may push the available portion of the site down to 3%.
Narrow (singletrack) trails are considered to have a 6' wide impact. 1 acre = 43,560 sq. ft. 1 mile of singletrack with a 6' impact area = 31,680 sq. ft. Using 260 acres at 4% usage, as an example, we could build 14.3 miles of trail.
The project has broad community and King County staff support. King County staff has expressed praise of the trail construction done to this point.
The area is open space set aside from a housing development. Designated for mountain biking and foot traffic.
Photos
Videos
Trail Status
Ride Reports
A big thanks to the KC parks Newaukum District for replacing this feature on the Iron Brigade trail. They even installed a new marker acknowledging the original 2011 Eagle Scout installation as well. Classy job! Now I know who's been keeping such a close eye on this place! ...
Parked at the boulders TH SE 281st Way. Rode the clockwise loop; Iron Brigade, Anaconda, Python, Snake and sat in the sun by the "ponds". I was amazed to see that the trail crew removed the carpet of fir branches from Iron Brigade already, very tidy. On Anaconda, some rece...