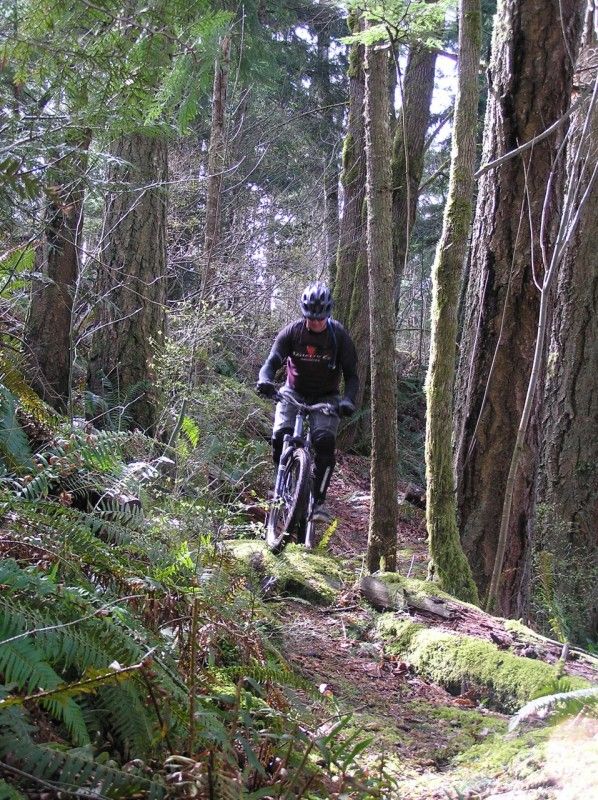 Info
Primitive single track (user built) connected by overgrown double track through mix of young and older forest along rim of the Green River Gorge. Views of Green River Gorge from rim. Primary single track is in area of Icy Creek, Deep and Fish Lake areas. Multiple points to ride down to Green River which is a great place to go for a swim in the summer. Trails are primitive and currently unsigned. Map, guide, and a sense of adventure make this a great new destination. Be courteous of other trail users!
Some of the land is currently being developed which means loss of rim trail access along south side of the Green River Gorge. Much of the access on the north side of the river has been lost so this is the last opportunity to preserve 20+ miles of continuous trail along the 14 mile Green River Gorge. The trail will eventually go from Kanaskat State Park to Flaming Geyser State Park access at various points for shorter rides. If you would like to learn more about our effort to preserve trail opportunities in the Green River Gorge area near Black Diamond and Enumclaw visit the MGRC website.
Photos
Videos
Trail Status
Ride Reports
I checked this ride out on this site. Then I google mapped the area and printed out the little topo map from the very bottom of the description page. The folks who generated that map should be applauded for their ballziness but as far as I could tell from riding around the area 3/4 of what is on...
Suggest going someone who has been before. If you go to the right, (through the gate) that is the bow clubs land and they will stop you and ask for your permits (guess how I know...)
If you go through the left gate there isnt really anywhere to go. The trail will eventually lead you to th...