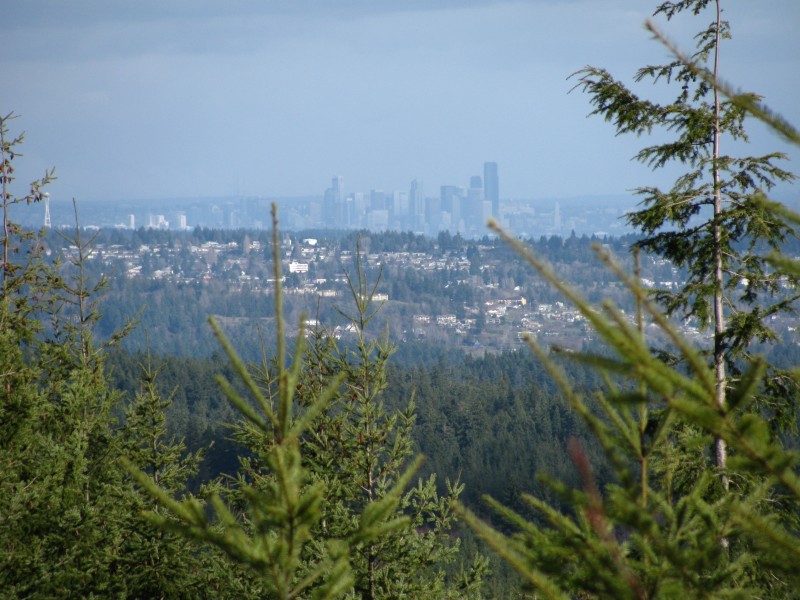 Discover Pass required at both Wildcat and Gold Creek Trailheads. Both are high car prowl areas.
Info
A trail system in Kitsap County on DNR owned Green Mountain. Climb Wildcat Trail for 1100 feet of gain in 4.5 miles and get a great view of Bremerton, Seattle, and on just the right days, Mt. Rainier and Mt. Adams.
Mixed use including motorized, hiker, and equestrian.
When the gate off of Tahuyeh lake road is open it is possible to shuttle up to the Green Mountain Vista viewpoint parking area, just stay right at the 'Y' or you will end up in the horse camp. Wildcat is used by motos (rocky, may be loose in places) - Beaver Pond has more roots, fewer rocks, but is not loose.
DNR owns the land and encourages local user groups to help maintain the trails. Evergreen West Sound of course pitches in on that effort.
Photos
Videos
Trail Status
Ride Reports
Climbed up to the top on wildcat, saw 2 polite motos on the way back down then towards the final section of wildcat saw 2 dbag motos that blew past a family of 4 hiking then us with no consideration. Be careful out there! Think staying on the gold creek side is a better choice.
The Wildcat trails were in great shape, despite the rain, wiith only a couple of short sections (especially rocky areas) where water was coming down the trail. Unfortunately the entire length of Beaver Pond is closed/blocked due to logging operations and you have to take the powerline trail to ge...
Went out here for the first time, after visiting the 'rents in Gig Harbor. I will definitley be back whenever I visit them! However, there were a LOT of hikers on a sunny Sunday. I would definitely recommend mid-week, or morning on Weekends to beat the crowds. I rode up Wildcat, encoutered one mo...
Some standing water in spots and a bit soggy today, but Green mountain seems to drain really well. I'm surprised this ride isn't listed as a good winter ride. Its one of the few places that you can get decent descent during winter/spring when everything is snow packed or turned into a river...