Info
XC, Freeride or Downhill there is something for everyone at Galby. The local advocacy group, WHIMPS, works with the private land owner Polygon Corp. to provide trail access.
Ride Reports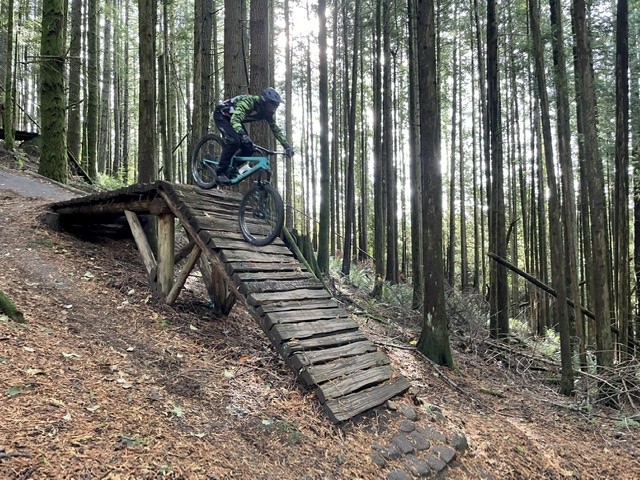 First time at Galby, and let me tell you this place is for real. World class trails, well marked and maintained and easy access from Bellingham. We rode Huff n Puff up, and then crushed Evolution and Unemployment Line down. Both are poppy, with wood features, doubles and hips; again great trails...
Submitted by Bryan on 10/16/21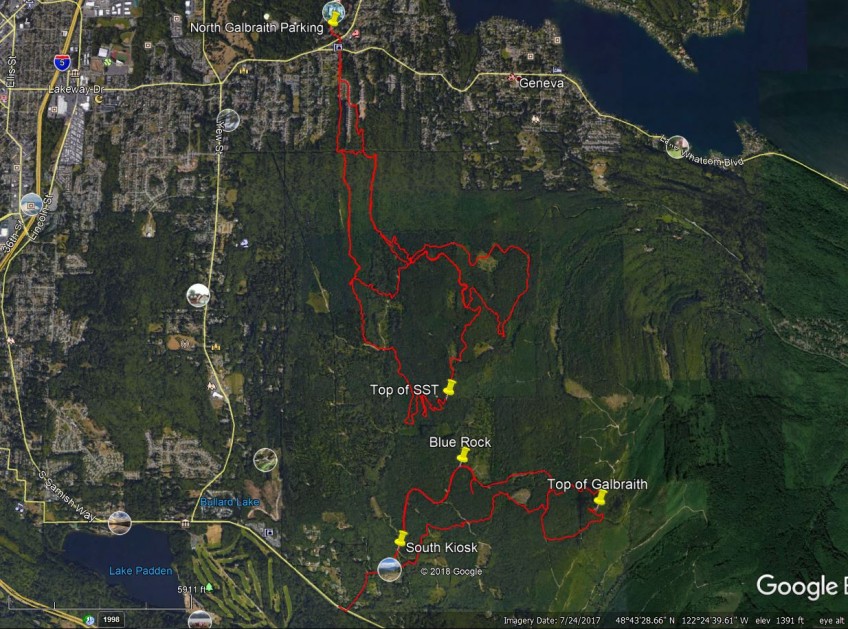 Had a great time starting from the North side at the park's parking lot. Headed up to the top of SST via a couple roads, Cougar and Cabin. The dry May was evident on the trails and the clearings were worn. The trails are wonderful and still plenty more to explore up there. Track and Pics

Submitted by tomvale on 05/28/18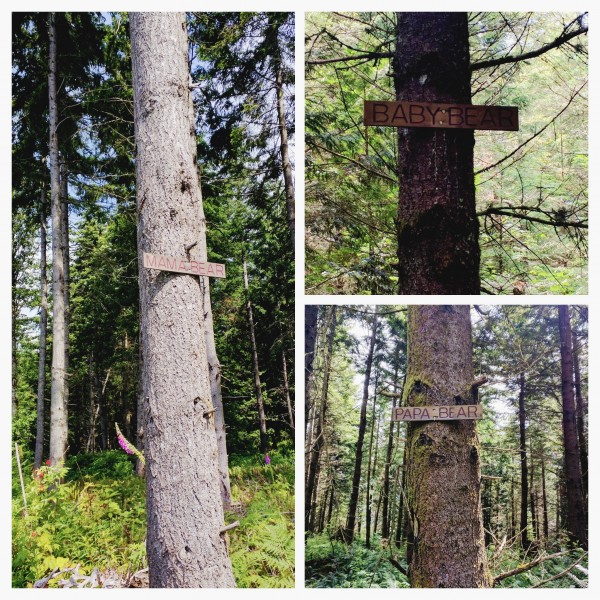 It's been years since I've been to Galbraith and it was just as good as I remembered! I haven't been there since before they started logging it and was worried it would be a shell of what it use to be but I still really enjoyed myself. There are definitely some area where you're ridin...
Submitted by Westifer on 06/27/16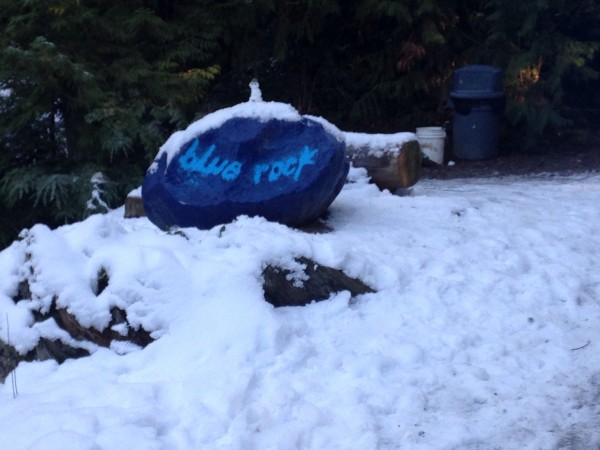 First time here and took the road to the two tower sites and then did evolution and pump track then back up for three pigs. Snow started at around 1000 ft but packed enough for good traction in most places on the trails. Looking forward to do it all again without the snow.

Submitted by tomvale on 01/01/16