Evergreen Crank Sisters - Beginner Ride at BDOS
11/18/2023, 2:00 pm - 3:30 pm

Rides
suzols
6
Cascades to Sound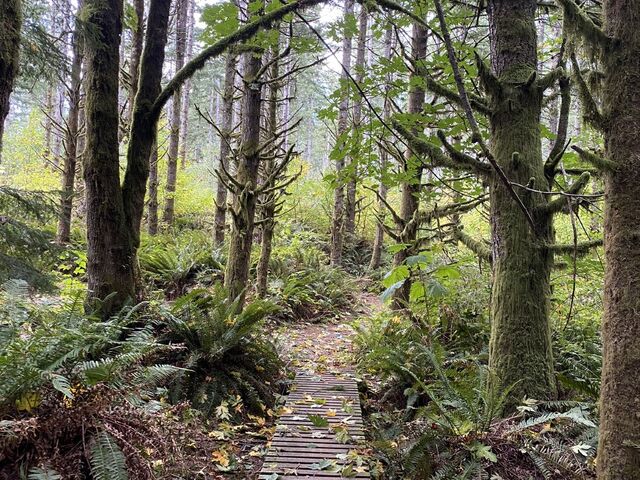 Join me for a beginner ride at BDOS! Come to learn the trails, meet other riders, and work on skills.
Please RSVP at least two hours before the ride and arrive by 1:45 pm. We will leave the parking lot and begin our ride at 2:00 pm.
Before you RSVP for this ride, please sign our required waiver at https//www.evergreenmtb.org/my/waiver. It will open in a new window. This waiver needs to be signed once a year. When you click the link, you will see whether you have signed this year. If not,there is a link to sign it.
Please cancel your RSVP before the ride time if you cannot make the ride. Text the rider leader if you must cancel within two hours of the ride. Please RSVP at least 2 hours before the ride.
Trails: We will be riding for 1+ hours. Trails will be decided on rider preferences (green and blue trails).
About the Ride/ Grunt Rating: The trails are fun and flowy with roots and punchy hills. Super fun, BDOS has something for everyone.
Directions: BDOS parking lot on Hwy 169. As you're driving south on Hwy 169, the parking lot will be on your left.
Ride leader contact info: Suzanne Olson 206-293-1066
Equipment: Please bring a mountain bike in good working order, helmet, gloves, knee and elbow pads, water, and a spare bike tube/flat repair kit. This ride is specifically for MOUNTAIN BIKES. E-bikes are NOT permitted within King County's Black Diamond Open Space park.
Conditions for cancellation: Heavy wind or lightning. If a ride must be canceled, the ride leader will attempt to contact anyone signed up by 3pm the day before the ride.
Crank Sisters have a no-drop policy with adjusting for rider pace and stops for regrouping.
RSVP's