Raging River - Phase 3 New Trails!
12/01/2023, 10:00 am - 1:00 pm

Work Parties
seansweeney
6
Cascades to Sound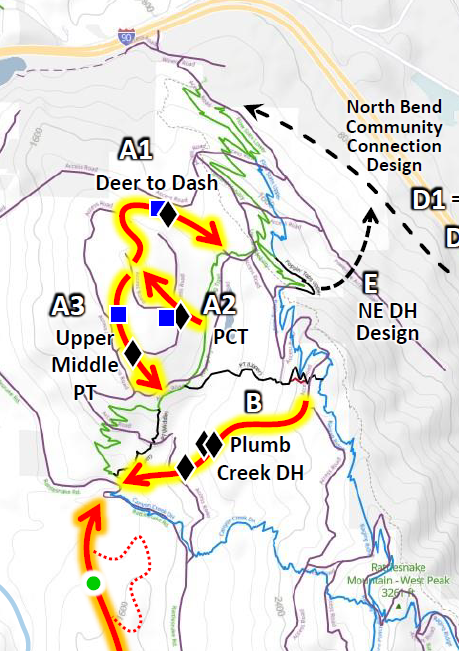 Raging River Phase 3 is on!
Join us for a work party building out some new trails.
Meet at the I-90 Exit 27 yellow DNR gate, below the main parking areas, here --> https://goo.gl/maps/dxNm8XzPA5QuDoSQ8 <--
Start time: 10AM. Bring a bike if you want to ride back down to your vehicle after the work party. Please try to arrive at least 10 mins early for shuttle/bike loading. To get to the worksite we will be driving up logging roads, they are in fairly good shape right now and okay for most vehicles.
We ask that people prepare to carpool up. If you have a rig that can help shuttle Volunteers AND Bikes to the worksite that you are willing to drive, please bring it!
Stop time: 1PM If we can get your bike up, we will all have a chance to test ride the new trails! You are free to ride back down to your vehicle at the bottom any time during/after the work party timeframe.
What to bring:
Food and water
Work boots/shoes (sturdy footwear)
Work gloves
Weather appropriate clothing
Safety glasses
Bug spray
What we'll be doing:
Building new singletrack trail using an iterative process