Crank Sisters Snoqualmie Bike Park Intermediate Social Ride
09/09/2022, 10:00 am - 5:00 pm

Rides
aurpaz
15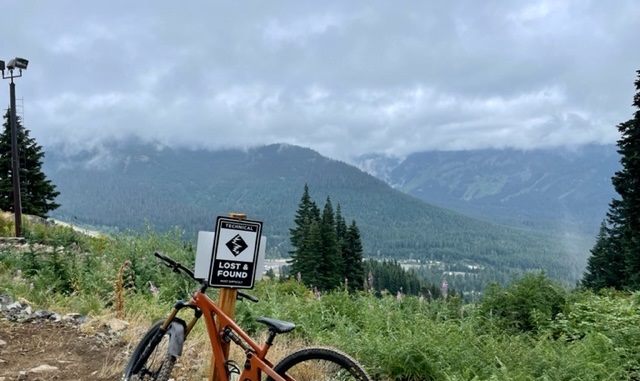 This Crank Sisters ride is for participants who have ridden a bike park lift before. This is not a guided ride with a ride leader. You need to purchase a ticket here. After you access that link, a box will popup. There is a top tool bar in black that has an option for "Biking". Click "Biking" to purchase tickets.
This ride is for anyone who identifies as female.
Registration
Please RSVP at least two hours before the ride.
Before you RSVP for this ride, please sign the waiver here. This waiver needs to be signed once a year. (When you click the link, it will tell you whether you have signed this year. If not, it will give you a link to sign it.)
Please cancel your RSVP before the ride time if you can't make the ride. Text the rider leader at the below contact if you have to cancel within two hours of the ride.
Trails:
This is all-day social event. We will ride as a social group enjoying our own skill levels at the park. Meaning, you can ride with others at your skill level or ride on your own. For more information reference the Snoqualmie Pass website here.
About the Ride/ Grunt Rating:
Trails range from green to black so be prepared to ride at your own skills level. This is not a guided ride but rather a social ride where we ride with others at our skill levels.
Directions:
Meet at The Summit Bike Park will operate out of the Silver Fir Lodge.
Physical Address: Silver Fir Lodge, 80 Tanner Way, Snoqualmie Pass, WA 98068. Snoqualmie Pass off of I-90
Ride leader contact info
Aurora Paz 408-823-1231 and Bobbie Howard 425-219-3110.
Please feel free to reach out to us if you have any questions about this ride.
Suggested Equipment
FULL FACE HELMET and Elbow and Knee Pads recommended.
2 liters of water
electrolytes
backpack with some snacks and spare bike tube
Conditions for Cancellation
Heavy wind, lightning, flooding etc.
If a ride must be canceled, the ride leader will attempt to contact anyone signed up by 3pm the day before the ride.
COVID PRECAUTIONS
While we're outside in the fresh air, it is important that we take precautions to minimize the risk of spreading COVID. Sorry, but we can't accept "walk-ons". You do need to sign up here before arriving.
Please perform a symptoms self-assessment:
Take your temperature. Do you have a temperature above 100.4?
Do you have any COVID-related symptoms?
Have you been in contact with anyone diagnosed with COVID-19 in the past 14 days?
If you answer yes to any of these questions, PLEASE DO NOT COME TO THE RIDE