Duthie Dig Day - Flying Squirrel
06/13/2022, 10:00 am

Work Parties
seansweeney
25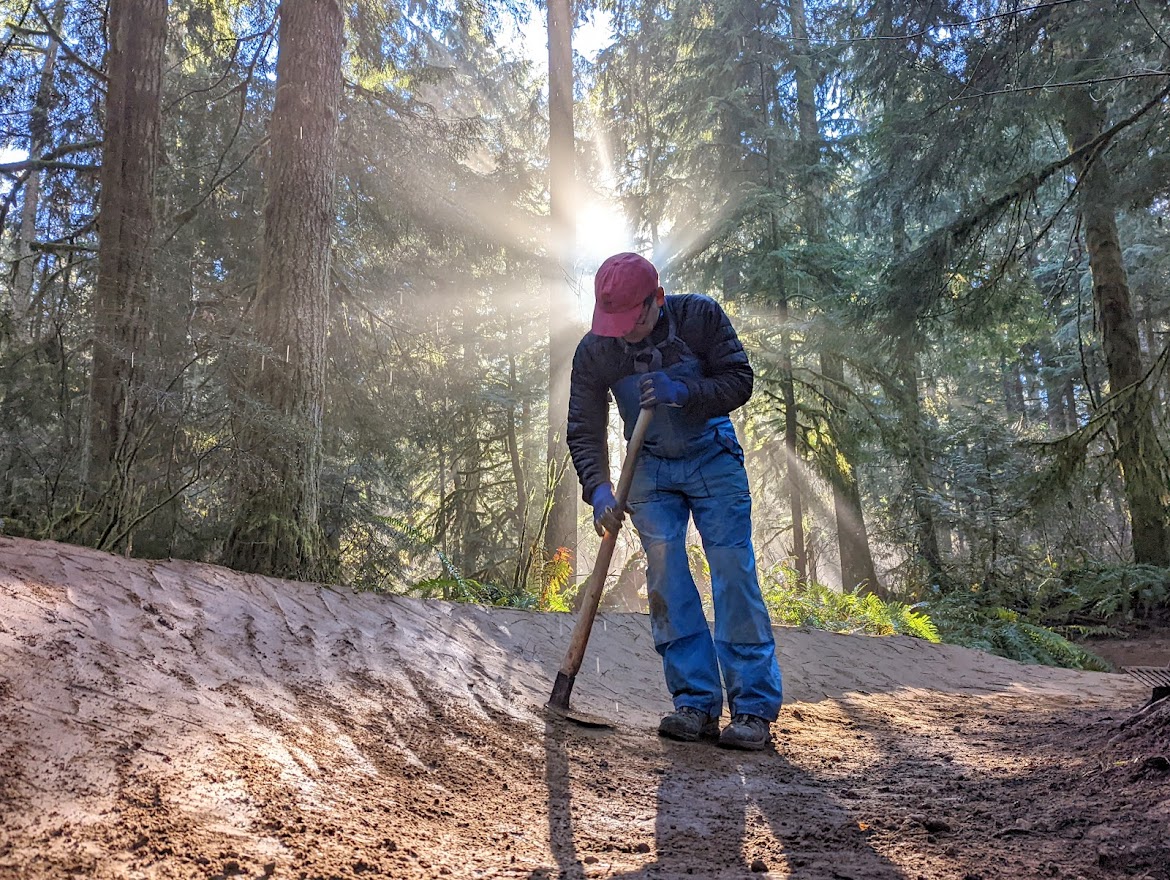 Join us for our Trail Work Parties at Duthie Hill Park in Issaquah!
The well-loved Flying Squirrel trail at Duthie Hill needs some work to be running in tip top shape.
We are exicted to throw some dirt along side you again, and give back to the trails we know and love so well!
PLEASE BRING:
-Work Gloves
-Sturdy Footwear recommended
-Clothing for all weather (Sun or rain?! Layers are helpful)
-Backpack with water and snacks
-Bike and riding gear if you want to go for a pedal after
-Bike lock, can lock to stand right of the tool bin, or on the trail near where we are working
Evergreen Will Provide:
-Tools for trail work
-Trail building know-how and stoke!
MEET UP: 10AM at the tool boxes (near the park's central clearing, across the gravel service road from the restrooms, near the small pumptrack), OR if you arrive anytime later in the day, come find us working along upper Flying Squirrel.
Questions? Email seansweeney@evergreenmtb.org