What does 'self-funding' actually mean?
And how do members make it happen?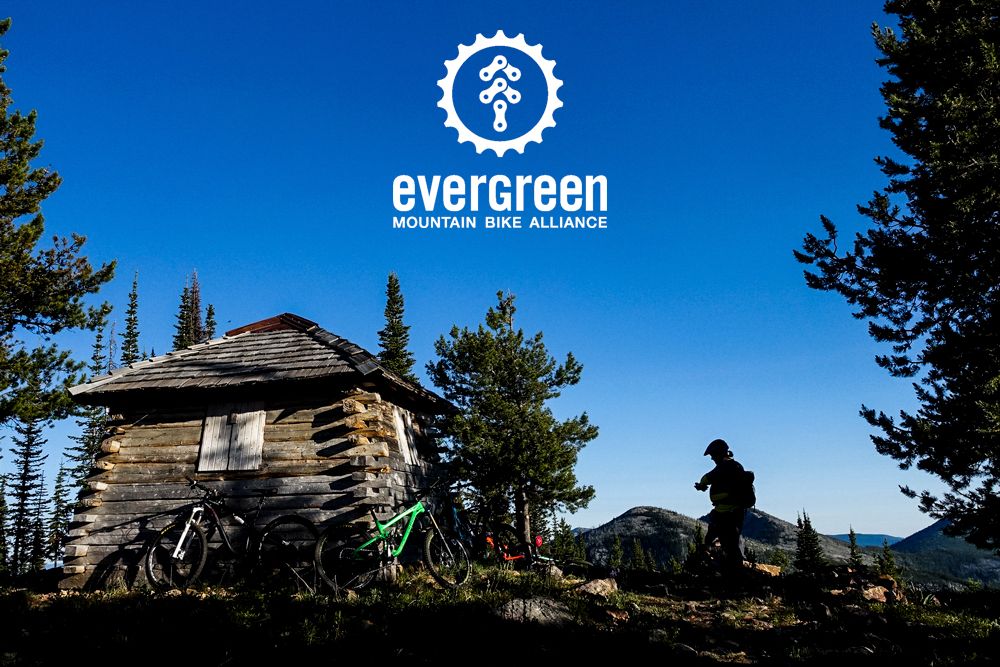 So here's why your membership support today is so different.
Trail projects are complex. Proposals, designs, environmental reviews and assessments, funding —and of course construction—can take years (or decades).
Typical trail funding comes first from public agency grants—and then we all dig into our collective pockets to match those grants and pay for trails and trail maintenance.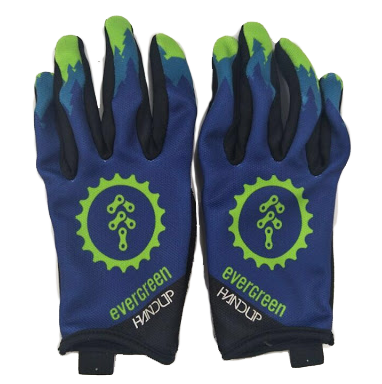 This year, that grant funding was lacking, but opportunities were everywhere. We were permitted and ready to go on a number of projects, but agencies didn't have the funding to make them happen. Evergreen saw an opportunity to grab the bull by the horns.
Because of your ongoing support, we'd strategically set aside just enough project funding for a moment like this.
Evergreen stepped up to the plate and took a risk to commit to self-funding 8 projects. You backed that decision with your GiveBig donations.
You went from part of the funding equation to nearly all of it. Strong membership is literally why this work is happening.
Your support helped deliver projects to 7 of our 8 chapters this year—and we're draining our reserves to bring these trails online. We need your help to ensure we can jump on opportunities like these in 2019 and beyond.
That's why helping #EvergreenBranchOut this year is so important. Self-funding isn't just a way to get more trail, it's a source of pride—and we hope you'll show that pride with a pair of new Evergreen grips when you join or renew at the $60 level today.
Want to support more trail? Join Team Epic and get early Evergreen Bike Festival Admission, sneak peeks at new trails, and invitations to special events with Evergreen leadership to discuss future projects. And as a thank you, you'll get pair of limited-edition 2018 Team Epic Gloves to go with your new grips!
However you choose to support--it all goes straight to your trails.
Challenge a friend to join Evergreen with you today. The more riders that join, the more work we can do.

Here's the trail magic you're funding right now (seriously):
---
Evergreen Methow

Chickadee/Thompson Ridge - $60,000 (20 miles)

Evergreen began construction in April and we've already tied into Thomspon Ridge! Plan a fall ride trip to the Methow and see the impact you had in just one summer! Join the Methow Chapter today and visit the project page.

Evergreen Southwest

The Yacolt Burn Trail #6 - $5,000 (1.5 miles)

Crews and volunteers started construction on this multi-use trail in early summer. Look for this new route to open late this year offering a new connection option in this popular riding area close to Portland. (You're welcome Oregon!)

Join the Southwest Chapter today.

Evergreen East

Camp Sekani Skills Park and Pumptrack - $10,000

Despite forest fires drawing Evergreen East's volunteer crew to Beacon Hill for restoration work, construction on Camp Sekani is on track for completion in fall 2018.

Fortunately, the skills park avoided fire damage and Spokane area riders will soon have a new pump track and multiple skill-building features to explore.

Join the East Chapter today and visit the project page.

Evergreen Central

Freund Canyon, Ribbed Trail - $5,000 (3 miles)

Evergreen Central has quickly put your donations to work on the lower section of Ribbed! We expect this 100% donor - funded double black diamond trail to greet new riders in spring 2019. Your ongoing memberships also help ensure we can complete construction of Upper Ribbed next summer. Check out this video from Ribbed!

No. 2 Canyon - $5,000 (8 miles)

Evergreen Central staff and volunteers have logged over 1,307 hours to date and are pushing hard to finish all 8 miles before the snow flies. Does XC riding float your boat? This is your place. Member support provides a huge match to a USFS grant to build and restore trails in this 20-mile network right above Wenatchee. Be sure to check out the No. 2 Canyon project page.

Join the Central Chapter today!

Evergreen Cascades to Sound

Alpine Baldy Phase II - $15,000 (3 miles)

Immediately after Phase 1 wraps up, crews roll straight into Phase II, turning that newly-completed out-and-back trail into a loop.

We expect work to start this fall and – if winter snow behaves—hope to complete all work during the 2019 build season!

This challenging sub-alpine trail requires a lot of sweat to ride—but the weight penalty of packing up a cold one is worth it. You'll have to decide to celebrate the trail you funded or joy of resting your legs. And then open that beverage and take in the view since your mouth will be hanging open anyway. Check out the Alpine Baldy project page.

Tokul Trail Connections - $4,000

Aiming to connect existing trails and improve flow, this is the first time Evergreen's professional crews will be working at Tokul! Designed to improve rider experience, this project establishes crucial missing links and eliminates sections of mandatory fire road travel.

We're funded (thanks to members like you), ready to start work in late 2018, and aim to be rider-ready in mid-2019.

Join the Cascades to Sound Chapter.

Evergreen West Sound

The Port Gamble Ride Park - $1,215.56

Kitsap County gave Evergreen the green light for design and construction! Plans are quickly coming together for a new skills park.

We've set aside funds for design, and West Sound is kicking in member funds to get those designs approved and begin construction. Watch for a construction fundraiser this winter: we should be building trail this spring – maybe sooner. Ongoing membership support is the only way to afford construction of the complete ride park in 2019.

Join the West Sound Chapter today and visit the project page.
But wait, that's not 96.8 miles...
Right! The projects above are self-funded with member support and donations. They're just some of the exciting projects you support.
Your membership also enabled building on the following grant and public agency -supported projects this year:
Raging River Phase II, WA DNR: Opening fall 2019
North Mountain, Darrington, WA DNR: Opening spring 2019
Tiger Mountain, EBAD and NOTG, WA DNR: opened August 2018 – go ride them!
Seabrook Perimeter Trail, Seabrook, WA: Opened spring 2018 – go visit the coast!
Vashon Island, Dockton Skills Park Phase II, King County: Opened spring 2018 - Go play!
Torguson Park Pump Track and Jump Lines, City of North Bend: Opened July 2018
We asked. You gave. We're delivering.
Your membership makes all we do possible and is at the root of all success we get to celebrate. And please help us out! Forward this email to two friends and tell them why you're a member! Or send it to a local business and invite them to join the community!
Thank you. Now go ride your new trails and tell us what you think!