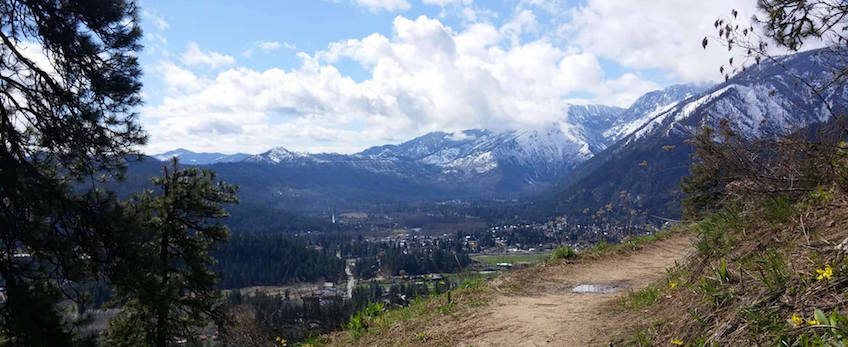 May/June Trail Highlight: Rosy Boa
Just outside Leavenworth, WA you'll find Rosy Boa—a trail off of equally-popular Freund Canyon. Boasting gorgeous views of Leavenworth, Rosy Boa promises riders twisting berms, jumps, and a knife edge ridge (for the bold) on this central Washington classic.
With an 1800' elevation gain this XC route challenges riders with a decent grunt factor, but rewards with some great intermediate technical features on the descent.
Usually enjoyed as part of the Freund Canyon Loop, the ride can also connect with the "Ribbed" trail for those looking for even more tech in their rides.
Evergreen Central Trail Crew and volunteers have spent the better half of Spring dialing in the trails in the Freund Canyon—so thanks to them for this month's trail highlight!
Volunteers have already contributed over 300 hours prepping the trails for this Summer. Make sure this classic is on your list for this Summers adventures!
Learn more about our Central Washington Chapter and the Freund Canyon Trail System.